First half profit hit by project hold-ups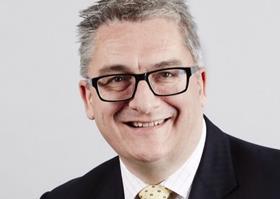 WYG has seen first half trading slump to a loss of £2.8m, with the finger of blame being pointed at a series of mishaps at its consultancy services division.
The consultancy, which saw former Sweett Group boss Douglas McCormick (pictured) join the firm as chief executive in June this year, had issued a second profit warning last month. It said profits for the year could be "substantially below" market expectations.
At the time, WYG said it anticipated its operating profit for the 12 months to April 2018 to be between £3.5m and £4m.
Turnover in the first half rose 4% to £76.2m, while WYG said the net debt figure of £10m at the end of the first half was expected to fall to between £6m and £7m by the year end, next June.
Confirming the loss, versus a pre-tax profit of £800,000 a year ago, WYG confirmed its consultancy services operation had not grown in line with expectations set out at the beginning of the year. Delays to projects and the loss of work was to blame, it said.
The firm's consultancy services business accounts for three quarters of the firm's revenue.
WYG said its international development operation saw turnover rise nearly 20% to £19.3m, with gross operating profits up 44%.
McCormick – who replaced Paul Hamer, who left to head up Sir Robert McAlpine earlier this year – said the results had been "disappointing", although he claimed there had been "positives".
"We continue to anticipate a stronger second half, consistent with our historical seasonal trading pattern and our guidance in November."
He said the firm was "taking the correct steps to return to a growth trajectory" and added: "Importantly, revenue is up on the comparative period and we are seeing major projects in both our principal business streams start to mobilise, albeit some months later than originally expected."