Firm to support Amec in developing plans for the country's first nuclear power plant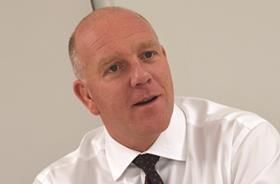 Consultant WYG has been appointed as a partner to engineer Amec on its £255m Polish nuclear new build job.
WYG is working as a subconsultant to Amec, which was awarded the role of supporting the Polish government's special purpose vehicle PGE EJ 1 to develop plans for the country's first nuclear power plant on Monday.
The team will start by assessing two sites on the Baltic coast for their suitability for the 3,000MW plant, which is scheduled to be operational by 2024.
In a statement to the City today, WYG announced that it will provide contract administration, engineering support, licensing and permitting, management systems, site infrastructure, quality assurance and, vendor and supply chain oversight on the project.
The job is set to last over 10 years, if it progresses beyond the initial planning phase, and is worth up to £255m in revenue to Amec and £35m to WYG.
Paul Hamer, chief executive of WYG, said: "We will be drawing on our experience built up over more than 20 years working on nuclear sites in the UK to help the Polish government achieve its long term objectives.
"The appointment is also a major advance in our aim of growing a significant presence in the wider energy sector through our model of collaborative working with major, blue-chip partners."
Clive White, president of AMEC's Clean Energy Europe business, said: "This is a major step forward in AMEC's strategy to grow our nuclear engineering business internationally. We are very proud that AMEC's first contract in Poland will help deliver the country's first nuclear power plant."