Government likely to seek 'more biddable' replacement in wake of Adonis' abrupt departure, warns peer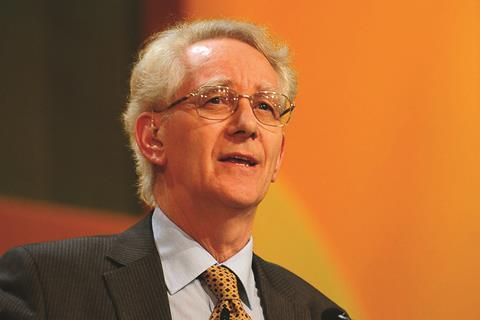 The Liberal Democrat peer behind a review into the impact of Brexit on construction has warned the industry to be wary of the next chair of the National Infrastructure Commission (NIC) being a yes-man.
Lord Stunell told Building he expects the government to appoint a more malleable replacement for Lord Adonis, who resigned last week following his ongoing criticism of Brexit.
Adonis, a Labour peer, who had chaired the commission since April, said Brexit was causing a "nervous breakdown across Whitehall and conduct unworthy of Her Majesty's Government".
Adonis also attacked transport secretary Chris Grayling's decision to "bail out" the Stagecoach/Virgin East Coast rail franchise and said he will share "troubling evidence" with any investigation into the issue.
He said he was resigning because "my work at the Commission has become increasingly clouded by disagreement with the government […] fundamental differences which simply cannot be bridged".
Stunell said: "Government will be looking for someone who is willing to say 'Yes, minister; yes, minister', who is more biddable politically, and I am hoping that does not mean someone coming in and learning the industry from scratch.
"While there are undeniably fantastic people with incredible technical knowledge currently on the commission, and Sir John Armitt [deputy chair] is clearly one of them, I would expect government to be looking outside.
"The two stand-out people are Andrew [Adonis] and Michael Heseltine, who has been sacked for his views on Brexit even though he is a Tory, so it will be a surprise appointment for me, no matter what."
Nick Baveystock, director general of the Institution of Civil Engineers, agreed Adonis' replacement needs political and industry knowledge: "The successor should be an expert, have the political and intellectual skill to manage the inevitable conflicts that arise when making strategic choices about national infrastructure, and their judgment should be trusted by government, industry and the public."