Architect Ash Sakula says it's "very regrettable" the government has not stuck to 2016 zero carbon target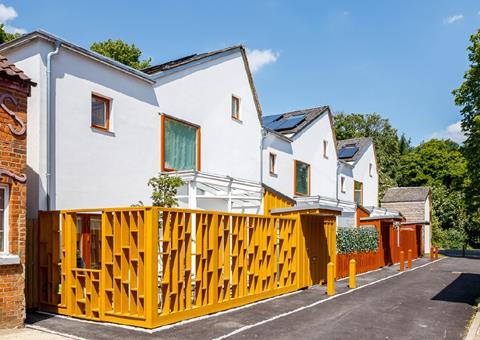 Ash Sakula Architects has completed a terrace of prototype zero energy affordable homes for social rent in Hampshire for housing association, Radian.
The architect won first prize in an international design competition for the Eco-terrace in 2012 run by East Hampshire District Council and Radian.
The houses have been designed using prefabrication, highly insulated walls, roofs, windows and floors, water-saving appliances, energy-efficient lighting, locally- sourced materials, airtightness, and photovoltaic panels to reduce energy demand and carbon emissions to zero.
Architect Robert Sakula said: "We have some of the most inefficient housing stock in Europe, so it's very regrettable that the government hasn't stuck to its target for all new homes to be zero energy by 2016."