Before Facebook, iPhones and a president named Trump, all our focus was pinned on the millennium
Last week's election left some people jubilant and others devastated, but 20 years ago the whole country was united in celebrating a new millennium – and somebody had to make sure it went smoothly.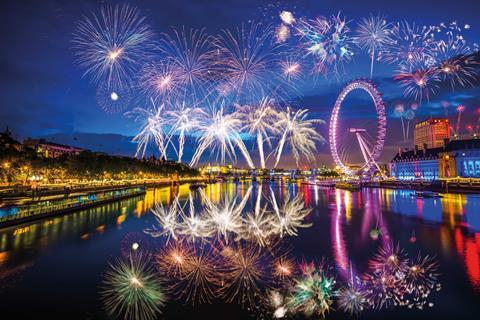 Four million people were expected in London (roughly half its population) for events that would last all day and most of the night. Richard Limb, Symonds' director of leisure safety, and his team, were acting as health and safety advisers.
The event was set to stretch "four miles down the River Thames from Vauxhall Bridge to Tower Bridge, encompassing a funfair on the Mall, a global village, four live music stages, street theatre and the mother of all pyrotechnic displays" (and, of course, the Millennium Dome). Limb called it "the largest job anyone's ever done".
He described walking every inch of the site, acquainting himself with the position of every lamppost and litter bin, and continuing to do so right up to the event. "Sometimes there's a breakdown in communication and the situation changes," he said.
When not considering how to mitigate risk at work, Limb enjoyed ice climbing in his free time – a surprisingly dangerous hobby.
>> Click here to read the full article from 17 December 1999