Goodbye to getting stuck up the chimney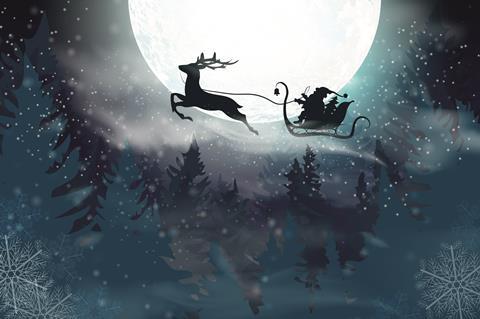 This week, the construction industry sets out its post-election wish list and the season of gift giving gets under way. A decade ago, however, an architect considered what the world's chief deliverer of presents might want.
Back in 2009, the green architecture specialist Huw Heywood pondered what Father Christmas hoped to see from the built environment – and suggested that Santa Claus was well versed in the sustainability agenda.
"Chimneys have always been the traditional route for Father Christmas to enter houses and drop off presents on Christmas Eve, but he is moving with the times," said Heywood, senior lecturer at the University of Portsmouth.
"Anyone from Lapland understands climate change better than most because the effects of it can be seen all around.
"Father Christmas's working environment has been improved by architectural research into green roofs, which also happen to make ideal landing sites for his reindeer sled. Green building design means he can warm his feet on the photovoltaic cells, while his reindeer refuel from the rainwater collection system on flat roofs, too."