20 years ago a fresh-faced Rick Willmott was being groomed to take over Willmott Dixon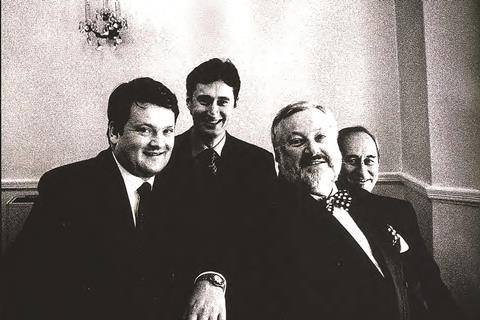 Stand by your clan
This week Building reported that Willmott Dixon is launching its housing division as a standalone business in a move that group chief executive Rick Willmott hopes will attract investment (see finance news, page 17). Twenty years ago, a fresh-faced Willmott was being groomed to take over the company.
In the article, entitled "Stand by your clan" Willmott Dixon's then chair Sir Ian Dixon and Rick's father Peter Wilmott, who had by that time already retired from the board of the firm two years previously, detailed their succession plans for their sons to take over the business - Rick and Steven Dixon, both then aged 33.
Building features editor Jessica Cargill Thompson wrote: "All four feel that being a family business sets the company apart from their publicly quoted competitors." She added that: "In general Steven and Rick plan to keep the company running 'in much the same vein as we have done for five generations,' hoping to continue its steady growth."
Steven Dixon left the firm in 2008 to pursue other business interests. Rick Willmott heads the group to this day.
To read the full article from 14 November 1986, see the PDF file below.