Firm withdraws previous financial guidance
Royal Bam has cancelled its dividend and said it is no longer possible to predict what the financial impact of the covid-19 pandemic will be.
The Dutch construction giant said it would no longer be considering its 0.2p a share dividend at its AGM.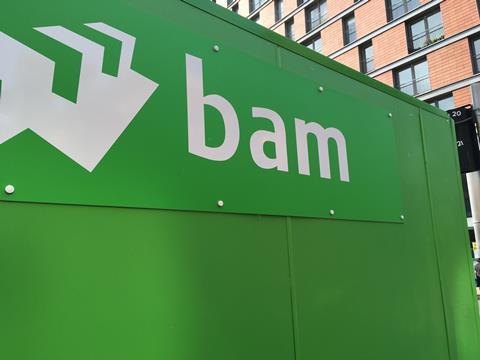 The firm said: "At this stage, it is not possible to forecast either the duration of the covid-19 disruption or its impact on the group's financial results for 2020.
"Bam accordingly withdraws its earlier guidance for 2020 and will provide further updates as and when appropriate."
The company said it was impossible for the firm to continue as usual.
>> Coronavirus: The major construction firms shutting their sites
>> Webinar available on demand now: Covid-19's impact on construction - the legal view
Frans den Houter, chief financial officer and chair of the executive committee, said: "It is inevitable that our revenues and results will be materially impacted.
"We would like to thank all stakeholders for their ongoing commitment, support and adaptability during these fast changing and challenging times, especially on our sites and in our facility management business."
Bam said its UK businesses, Bam Construct and Bam Nuttall, were continuing with most of their projects with site closures largely taking place in Scotland, London and the Midlands.