Burgeoning workloads have given specialist contractors a boost and signalled a shift in their relationship with main contractors. Some of the big players reveal what they'll do with their new found powers …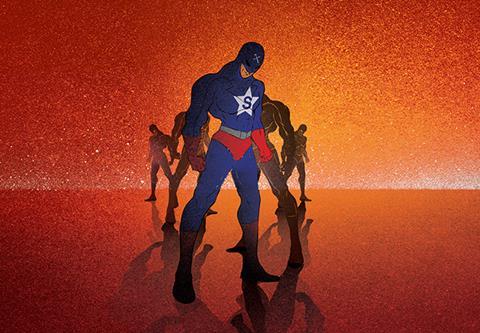 There's little doubt that things are looking up for specialist contractors. Last week we detailed how the recent uplift in workload is putting particular pressure on main contractors who have secured work at low prices. In contrast, for many specialists the upturn is providing some much needed respite after years of diminishing workloads and cash flow problems.
The National Specialist Contractors Council's most recent quarterly state of trade survey shows that new enquiries are at their highest level for more than 15 years, with around half reporting an increase in orders. Many are seeing tender prices rise and payment periods improve as main contractors realise they need to keep specialists on-side in order to secure their services. After years in which many have felt like they were being kicked by main contractors, the boot is now shifting to the other foot.
But of course these improvements in the market bring their own challenges - most notably in securing skilled staff to back their expansion.
This week we publish the latest analysis by Building's sister company Barbour ABI of the firms which are winning the most work in each of the biggest specialisms. To accompany this analysis, across the next couple of pages, we interview five leaders of successful specialists about how they are dealing with the pressures of growth, and whether they're using the opportunity to settle any scores with main contractors.
The concrete specialist

Paul Salmon, managing director, Byrne Brothers
Concrete frame and formwork specialist Byrne Brothers, part of Byrne Group, made a decision during the recession to hang on to nearly all of its staff, despite the fact the workload of the business inevitably reduced. The firm's turnover fell from £166m to its low point of £114m in both of the last two years.
The company expects that the substantial pick up it is now seeing will allow it to achieve turnover of £150m in the current financial year to March 2015, and up to £180m-£200m next, growth of well over 60% in two years. According to managing director Paul Salmon, retaining all of its staff was something it was able to do as a family-owned company that a listed firm would not have got shareholder support for, and this is now paying dividends. With staff in place it is now able to expand at minimal cost and, importantly, with no risk of impacting the quality of the delivery of projects. "The family recognised that the firm's major asset was its people, so when the work fell we didn't actually lose any people. It now gives us the opportunity to capitalise on the market without taking on unknown quantities," Salmon says.
Byrne specialises in more complex projects such as Battersea Power Station and the new Bloomberg headquarters that require innovation, and where it has fewer competitors. It relies on highly experienced and technically adept staff, and Salmon says it has to be "eternally vigilant" against employees being poached, particularly in the current market. "We're now taking on staff as we need them, and we've set £200m as a ceiling because we know we can service that turnover. It means we can be selective because we've got more work coming through than we can tender," he says.
This means the opportunity for main contractors to take advantage of specialists is ending, but the market demand is also causing labour costs to spike by 10%. "During the recession there were some clients and contractors that stood by us. We remember it and these are the people we stand by now. This time next year there won't be enough specialists around to service it all [the work]. We're not an infinite resource," he says, though he rejects the idea specialists are now ruling the roost. "It's not healthy if one side or other holds the balance of power. The pendulum swung one way and I think now it's come back to the middle."
The M&E specialist

David Hurcomb, chief executive, NG Bailey
Of all the specialist sectors within construction, there's little doubt that M&E was hit hardest. And also being the last specialism to get on to a construction site, it's little surprise that NG Bailey hasn't yet seen work take off in the way other specialists have.
Chief executive David Hurcomb says he expects turnover and profit this year (to February 2015) to be broadly the same as last, at £380m and £6.9m respectively. However, things are looking up: NG Bailey's order book is 5-10% up on the same point last year, at £560m, on the back of increasing infrastructure activity, and the outcome of some large bids soon to be decided could further increase this.
The increase in the pipeline is even higher outside of London, with its order book running 30% up on last year. This is enabling it to change its approach: "We're trying to be more selective, and clients are keen to engage us earlier in the process," says Hurcomb. The pick-up is also enabling it to focus more on jobs where it partners with a contractor to win the overall job, rather than being taken on as subcontractor after the main contract has been won.
Hurcomb says the huge contraction in the M&E sector, where major players such as Emcor have withdrawn, and other such as Rotary and Balfour Beatty have downsized, means there is a "chronic shortage" of expertise to finish existing projects right around the corner, particularly in London. "It hasn't bitten yet," he says. "It is scary how much has to be delivered." The pick-up means NG Bailey is able to get work on better terms. "In the recession some subcontractors were really bullied into accepting very difficult commercial terms. We lost a lot of work because we wouldn't accept the commercial terms. Now margins remain tight but the terms are more reasonable," says Hurcomb.
One of the reasons NG Bailey is not seeking to grow rapidly is because of the difficulty of bringing new people in. "It's massively risky, and the London market is silly, people are moving round and round for daft salaries. We're in for the long-term development of people."
The foundations specialist

John Patch, director, Roger Bullivant
Piling and foundations contractor Roger Bullivant had its best ever year in 2007 - then, in the words of director John Patch, "shit happened".
By 2009 its turnover had halved, and the firm, which works primarily in the residential sector, was eventually forced to make 300 people redundant. In 2011 it was acquired by French groundworks giant Soletanche Bachy, itself part of construction giant Vinci. At about the same time, Patch says, the market started to pick up.
After reporting turnover of £69m in the year to December 2013, it will grow to £72m this year, and is targeted to reach £77m in 2015. It expects to make a 4.5-5% profit margin this year, more than double what it made last year and "something we've not seen in quite a few years," according to Patch. With most of its work in the residential sector, its forward order book is also the largest it has ever been. This expansion brings its own challenges, as the firm is looking to increase staff count by 5-7%. "We're recruiting at all levels, from senior management to site operations. We have a factory that produces pre-cast products, and we're looking to expand production there. Resourcing is a big problem," he says.
The firm is looking to address this by bringing young people and graduates through, and is willing to pay more than the market rate for the right people. All this means Roger Bullivant is taking a different approach to new business, and refusing to price jobs for main contractors which have no intention of actually taking them on. "The greatest change is in the risk assessment. Some customers expect the industry to take on significant risk, and I think that's going to disappear," says Patch.
Main contractors are also realising this shift means the rules of engagement have changed. "They're acting better and behaving themselves. There are fewer payment problems and they realise they do rely on specialist contractors. Some specialists are suggesting to me they're rapidly reaching a point where they choose who they work for. It's getting to the point where the boot is on the other foot."
The fit-out specialist

Chris Booth, mManaging director, Overbury & Morgan Lovell
It's probably fair to say last month's well-publicised profit warning for Morgan Sindall's construction business has obscured the better news from its £430m turnover fit-out arm, which includes high-profile brands Overbury and Morgan Lovell.
While revenue at Morgan Sindall's fit out division was down 8% at its June half year on the previous year, its operating profit margin is rising, from 2.3% the previous year to 2.8%. More significantly, its order book, according to its latest city update in October, is now 83% up on where it was last year, at £260m.
According to the MD of the business, Chris Booth, the business has this year bid £180m more work than the year before, a rise of 25%, and is now seeing tender volumes rise as fast in the regions as within the business' core London market. It employs 600 people and is recruiting graduates to enable steady growth. "We're at the level we now want to operate. The most important thing for us in the current market is not to over-trade," he says. "We're not one for deploying untried or untested members of staff on a client - we're just not going to throw away a reputation for delivery hard won over 20 years."
Unlike other specialist contractors profiled here, Morgan Sindall's fit out division does all of its work direct for end clients rather than main contractors, meaning it has the challenge of securing subcontractors in the rising market. "The supply chain is more selective about the work it takes on, there is a skills shortage. We never traded our values in the recession, and we were good to them. We hope we can get the benefit of that."
While Booth says the business has not changed its approach to bidding work in response to the returning market, he admits that clients are starting to engage differently.
"They became very price sensitive in the recession; now they're looking for speed to market, speed of delivery and certainty. We're not always the cheapest. There has been some return of negotiation and management fee contracting. I think some clients are asking whether fixed-price contracting served them very well, as a number of projects haven't delivered."
The demolition specialist

Steve Darsey, chairman, Erith
Demolition and groundworks contractor Erith is expecting turnover to soar this year by nearly 50% as it takes advantage of the returning market. In the year to September 2013 it made a £500,000 profit on turnover of £56m; this year it expects revenue to rise to £80m, and profit to reach £2m. And while it is still to set exact budgets for next year, it already expects turnover and profit to rise again to around £90m and £3m respectively.
As with other specialists, the task then will be to consolidate at that level. Steve Darsey, group chairman of Erith Group, says: "The surge this year in business is not sustainable, I think it will plateau after that." The business has already grown from 310 staff at its nadir to around 430 now, and it has a plan to reach £100m turnover by 2018.
"The constraints on us are staff. We've been helped by recruiting a few senior directors in the recession from companies in liquidation, who retained good links with their former staff and have been able to bring them in. It's not been easy, but so far we're managing it without it affecting quality and delivery. We don't want to be busy fools," he says.
Because of this, Darsey is targeting work with long-term clients. "We want to look after our existing clients, as they'll be there for us when this boom is over. We want new business too, but it will be with people we want to do business with and where we think we can add value," he says.
As the credit crunch started and queues formed outside branches of Northern Rock, Darsey says he realised how severe the problem might be and made a decision to downsize Erith's traditional logistics business, where it subcontracted services to main contractors, to focus instead on demolition jobs where it was more likely to work directly for the client. Now the majority of its work comes direct from end clients, and he says he is seeing the benefits.
"We were experiencing bad debt and slow payment, [so] it was the right decision for us.
"Clients now realise that value, certainty and delivery are paramount, not just a cheap price that can land both the project and the contractor in trouble. Our approach ensures that clients get a completed project on time and on budget, and we and the contractor make a reasonable margin, so all parties are satisfied."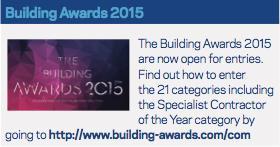 Barbour ABI: Most Active Specialists 2013-14
Most active demolition specialists
Company
Total value of projects worked on (£m)
Number of
projects
won
1
Portsmouth Demolition and Salvage
55.0
17
2
Downwell Demolition
149.7
15
3
Boss Plant Hire
83.5
13
4
Keltbray
1560.2
12
5
McGee Group
1342.2
10
6
Squibb Group
223.0
9
7
Wring Group
122.4
9
8
Carey Group
195.0
9
9
General Demolition
131.8
8
10
Greater London Demolition
118.7
8
11
John F Hunt Demolition
583.0
7
12
Erith
264.6
7
13
DSM Demolition Services
147.6
6
14
777 Demolition & Haulage
287.0
5
15
Franklin Demolition
50.2
5
Most active M&E specialists
Company
Total value of projects worked on (£m)
Number of
projects
won
1
Kone Lifts
1295.6
54
2
T Clarke Group
729.1
44
3
Lorne Stewart
326.8
36
4
H Malone & Sons
83.1
33
5
Dodd Group (Midlands)
158.3
30
6
Otis Lifts
433.2
29
7
Schindler
685.0
26
8
Balfour Beatty Group
541.7
26
9
A & B Engineering
213.3
26
10
Laing O'Rourke
1459.1
25
11
Briggs & Forrester Group
329.4
25
12
SES
481.3
23
13
NG Bailey & Company
391.4
23
14
Bowmer & Kirkland
173.8
23
15
Dalziel Services
56.3
21
Most active concrete frame specialists
Company
Total value of projects worked on (£m)
Number of
projects
won
1
Heyrod Construction
423.5
5
2
John Reddington Limited/UK Facades
111.5
5
3
Northfield Construction
113.3
4
4
Corbyn Construction
47.4
4
5
Banagher Concrete
48.5
4
6
Addington (Formworks)
98.0
3
7
Mitchellson Construction
110.0
3
8
JB Developments & Construction
24.0
3
9
Dunne Group
355.0
3
10
Modebest Builders
29.5
3
11
MJS Construction (March)
22.6
3
12
Oliver Connell & Son
36.8
3
13
Carey London
10.5
3
14
Masterson Holdings
227.1
3
15
Thames Valley Construction
68.5
3
Most active steel frame specialists
Company
Total value of projects worked on (£m)
Number of
projects
won
1
BHC
138.2
8
2
Finley Structures
209.7
8
3
Leach Structural Steel Work
36.2
8
4
J&D Pierce Contracts
141.1
7
5
Caunton Engineering
372.4
7
6
Evadx
22.4
7
7
TW Fabrications
41.0
7
8
Robinson Construction
39.9
6
9
Francis & Lewis International
45.9
6
10
Morgans Of Usk
20.0
6
11
Conder Structures
61.5
6
12
Steel Fabrications (Martock)
22.1
6
13
Hescott Engineering Company
29.6
6
14
Elland Steel Structures
72.5
6
15
Monkbridge Construction Company
11.0
5
Most active groundworks specialists
Company
Total value of projects worked on (£m)
Number of
projects
won
1
Kier Group
441.2
42
2
Willmott Dixon Construction
537.6
39
3
Advance Construction(Scotland)
555.5
38
4
Roger Bullivant
454.9
35
5
Morgan Sindall
840.1
32
6
Balfour Beatty Group
911.2
31
7
Van Elle
323.9
31
8
Carey Group
1321.1
30
9
Interserve
664.0
28
10
Modebest Builders
605.8
28
11
Laing O'Rourke
2620.8
24
12
Galliford Try Construction
614.4
23
13
McDermott Building & Civil Engineering
712.2
23
14
John Reddington Limited/UK Facades
666.3
22
15
ND Civils & Groundworks
76.0
20
Most active interior fit out specialists
Company
Total value of projects worked on (£m)
Number of
projects won
1
CAP Ceilings & Partitions
319.0
34
2
Gypsum Plasterers
184.0
30
3
Plastering Contractors (Stanmore)
1776.6
29
4
Roseville Plastering
235.6
27
5
Horbury Building Systems
588.0
25
6
TJL Plastering
392.1
24
7
Gray's Dry Lining
341.7
22
8
SCL Interiors
492.7
22
9
Optimum Drywall Systems
388.6
22
10
SCS
1194.7
20
11
Mansell Finishes
590.6
20
12
Sound Interiors
437.1
19
13
Redrose Drylining
294.9
18
14
Acheson & Glover Precast
169.4
18
15
JMS Interiors
85.5
17
Most active scaffolding specialists
Company
Total value of projects worked on (£m)
Number of
projects
won
1
TRAD Scaffolding Company
567.2
26
2
Lyndon Scaffolding
506.4
22
3
Allied Scaffolding
455.2
22
4
Interserve
139.9
22
5
Harsco Infrastructure
221.9
21
6
Brogan Group
985.2
21
7
Rilmac Fire Protection
150.3
20
8
Mac Scaffolding
76.6
18
9
LTC Specialist Scaffolding
106.7
15
10
Project Scaffolding
110.3
15
11
Pedley Scaffolding
25.8
15
12
Interlink Scaffolding
111.8
14
13
Amber Scaffolding
117.7
13
14
Connect Scaffolding
274.7
13
15
Bryson Scaffolding
70.1
13
Most active floors specialists
Company
Total value of projects worked on (£m)
Number of
projects
won
1
Elite Tiling
354.7
48
2
AC Plc
516.5
32
3
John Abbott (Flooring Contractors)
448.3
27
4
Birmingham Tile (Mosaic)
144.9
25
5
Advance Construction (Scotland)
126.6
21
6
Pinnacle Flooring
148.1
21
7
Laing O'Rourke
634.4
21
8
FPL Flooring
100.4
20
9
Hillside Contracts
95.4
19
10
Horbury Building Systems
248.4
19
11
Heat & Screed
24.4
19
12
Loughton Contract Carpets
296.6
18
13
A De Cecco
236.4
18
14
Westcotes Flooring Company
141.9
18
15
Phoenix Flooring
183.5
17
Most active roofing, cladding, glazing specialists
Company
Total value of projects worked on (£m)
Number of
projects
won
1
Progressive Systems
205.8
47
2
Roofline Group
598.0
46
3
Spectrum Building Envelopes
120.9
44
4
Briggs Amasco
436.7
40
5
Voland Roofing
168.6
32
6
Bracknell Roofing Company
208.6
30
7
Bradfords Group
220.1
29
8
CA Group
459.7
27
9
Lakesmere Cladding
1605.3
25
10
Barry Collen
87.6
25
11
AMS Cladding
83.7
24
12
SIG Trading
193.6
24
13
MAC Roofing & Contracting
266.7
24
14
Environmental Surface Preparation
185.1
23
15
ICS
166.1
23
RANKINGS METHODOLOGY
These rankings were collated by construction intelligence company Barbour ABI and show the specialists winning the largest number of contracts in each of nine specialisms between November 2013 and October 2014. The rankings are based on the number of projects awarded to each firm in the period and, where more than one company has won the same number of projects, they are then ranked according to the total construction value of the projects they are working on. These firms are not, therefore, necessarily the largest specialists in each sector. For any queries with the data, please contact Barbour ABI (www.barbour-abi.com or by email to info@barbour-abi.com).