How strong is your supply chain?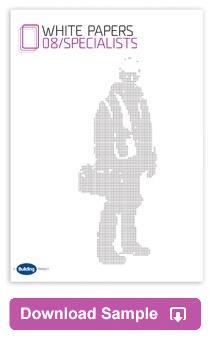 Building's Specialists white paper, available today, reveals the impact of recession on the UK's specialist contractors, enabling clients and main contractors to identify strengths and weaknesses in their supply chains. The 40-page, comprehensive study, with its indepth analysis of the sector's key firms, also provides specialists with crucial insight to benchmark themselves against competitors.

The White Paper reveals the top 100 most active specialists in the UK market, and the top 50 specialists in nine key trades, based on exclusive data from Barbour ABI.

Produced in association with the National Specialist Contractors Council and CITB Construction Skills, the White Paper offers the most comprehensive picture of the current state of the specialists sector available to the UK construction market.
A survey of 250 leading specialists reveals:
The extent of financial pressures facing firms, helping clients and main contractors to understand the health of their supply chain
Current and future business strategies, providing specialists with key competitor insight
Analysis of payment times across public and private sectors, enabling specialists to benchmark their clients
Analysis of the impact of recession on crucial skills in the sector
The White Paper also provides:
Analysis of the outlook for specialists by sector
Interviews with key contractors and clients, including Balfour Beatty and Skanska
Insight into the impact of government policies aimed at helping specialists and SMEs