Sustainable retail buildings present a major opportunity to provide improved quality and a better experience for employees, shoppers and communities. But they also benefit the developers and retailers themselves, says Robin Brylewksi of Currie & Brown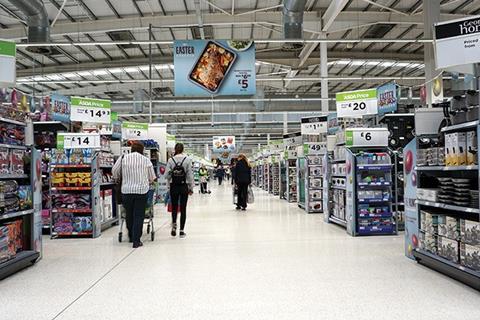 01 / Introduction
Traditionally, assessments of the benefits of sustainable buildings focus on the operational payback (utility savings) achieved on the additional investment required. These factors are important, but the potential benefits from sustainable construction are much broader.
In Currie & Brown's recent BRE briefing paper Delivering Sustainable Buildings: Value of BREEAM to Retail in the UK, we discussed how constructing sustainable buildings delivers a fuller range of benefits for developers and retailers, by improving their product or service, reducing cost and managing risk.
The retail sector is central to the UK economy, with over 290,000 retail outlets directly employing 2.8 million people, and annual sales of £339bn in 2016, according to Retail Economics (www.retaileconomics.co.uk). British Retail Consortium figures (Unlocking energy efficiency through smart regulation; www.brc.org.uk) also show that retail is the second highest consumer of energy in the UK and is responsible for around a fifth of all UK carbon emissions. In 2013, energy use and associated carbon emissions cost the sector £3.3bn.
The scale of these numbers shows that any increase in value can deliver vast benefits to the retail sector and to the UK economy more widely.
02 / How sustainability can enhance value
Sustainable retail buildings present a major opportunity to provide improved quality and a better experience for employees, shoppers and communities, while also reducing operating costs and addressing some of the fundamental environmental impacts of the sector. Sustainability can successfully add value to retail developments in a variety of ways in three main subsets:
Customers Customer experience; community support; reputation
Operations Staff experience; assurance and reporting
Costs and income Lifetime costs.
With sustainability providing such opportunities, how is it incorporated, measured and assessed? Typically, it is through the application of a structured sustainability methodology and certification, the most popular in the UK being BREEAM.
While there is value in going through the process, and in the certification itself (for more information on these aspects, please refer to the BRE briefing paper referenced in the opening paragraph), the main value is found in complying with the standards contained within sustainability methodologies. It is the standards aspect we will focus on here, in the context of BREEAM.
03 / Customers
Over 75% of retail purchases are still made in shops, and data suggests that for every 1% increase in "dwell time" – time spent in the shop – purchases increase by 1.3%. Sustainability performance standards can help in attracting customers to retail spaces, and encourage them to stay longer, in several ways:
Customer experience
Customer experience is the ultimate arbiter of success for many retail locations, and sustainability features can play a role in boosting this through enhanced lighting, access to and visibility of green space, air quality and thermal comfort (for detailed information on this see the 2016 World Green Building Council report Health, Wellbeing and Productivity in Retail www.worldgbc.org).
Also important is the safety and security of a development (BREEAM assessment issue Hea06: Safety and security). Research by the Association of Town and City Management (www.thegreatbritishhighstreet.co.uk) suggests that customer concerns relating to these points could rapidly undermine confidence in, and attractiveness of, a location.
BREEAM encourages projects to undertake post-occupancy evaluation (issue Man05: Aftercare). This provides a framework to assess how the building is meeting its design requirements and to gather structured data on occupant satisfaction.
Community support
A positive relationship with the community is key to the success of a retail centre. Local residents are a significant source of custom and potential employees. Studies of specific developments have shown that over 42% of shoppers lived within half a mile, and that over the course of a week visitors on foot spend more than those coming by car. BREEAM assessment issue Man01: Project brief and design formalises the process of stakeholder consultation, and defines minimum consultation content. This ensures the consultation process provides third-party inputs at a stage when they can be considered in the development of the design details.
Once on site, achieving BREEAM credits can help to minimise impacts of construction on local residents, while helping to build a positive impression of the development.
The Considerate Constructors Scheme, as well as further aspects of BREEAM assessment issue Man03: Responsible construction practices, can meaningfully help in building links with local communities and developing positive impressions of a new retail development before it opens.
The application of BREEAM performance standards should also help to maintain community support after opening. Meeting requirements for BREEAM assessment issues Pol04: Reduction of night time light pollution and Pol05: Reduction of noise pollution will help ensure that the operational building does not create undue disturbance, while development of high quality ecological areas could provide a local amenity or educational resource (BREEAM assessment issues LE 02, LE 03, LE 04, and LE 05).
Reputation
Steps taken to establish and maintain community support will help enhance reputation, at least locally. Research by professional services consultant EY in 2013 (www.ey.com) identified corporate social responsibility as the third most important opportunity area for competitive advantage in the retail sector, with three in four retailers seeing this as a "must" requirement. Moreover, failure to manage the impacts of premises construction and operation could undermine a business's credentials and reduce the value of investment in other parts of their corporate responsibility programme.
04 / Operations
Staff experience
As well as providing a great customer environment, retail buildings need to be able to help staff to operate productively, while providing a safe and healthy place to work. Retail Week data show that staff costs are typically around 16% of a retailer's turnover, but can be up to 22% of sales value. Getting the most from employees and avoiding high levels of staff turnover/absence is important for operating efficient and profitable businesses.
The BREEAM health and wellbeing assessment area contains performance standards to help ensure staff are able to work productively. Feedback from retail developers has emphasised key considerations as being light and air quality, noise exposure, the ability to maintain comfortable temperatures, and safety and security. While the direct sales or performance benefits associated with staff productivity are complex, it is clear that service levels will be compromised where staff are uncomfortable, unwell or unhappy. Addressing other BREEAM performance standards can help improve staff experience, for example accessibility via public transport or cycling, or the presence of key local amenities.
Assurance and reporting
Many retailers and developers must respond to an extensive range of compulsory or voluntary standards and reporting obligations, such as mandatory greenhouse gas emissions reporting or voluntary initiatives such as the Global Real Estate Sustainability Benchmark (GRESB) initiative. Efficient access to the right information on property performance is, therefore, important. A benefit of using a structured assessment method to deliver sustainability goals is that it simplifies communications by providing a standard set of terminology, methods and performance standards.
Without current standards for reference, each client, project team member or planning authority would need to develop their own approach, resulting in substantial duplication and potential for conflict, for example where a client and planning authority have different approaches to assessing the same topic, or where different members of a project team use different methods or metrics. Further, a standard approach helps to minimise the effects of any individual or organisation's own particular biases influencing the approach and important topics being overlooked or excluded.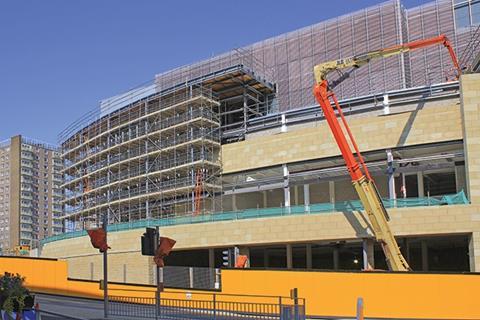 The increased use of standardised approaches also helps in managing and collating data, so that it can be effectively aggregated for reporting at corporate level. For example, BREEAM assessment issue Wst01: Construction waste management provides a standardised approach for collating waste quantities and waste management data in a format that both contractors and waste industry are comfortable with. By requiring compliance with this assessment issue, and also Man03: Responsible construction practices, the client's environmental team can be confident that they will be able to access data on the impacts of their sites for reporting purposes, and also for tracking their organisation's carbon footprint.
Additionally, standards around the installation of sub-metering (for instance, BREEAM assessment issue Ene02: Energy monitoring) provide a means for the client to verify the performance of their buildings compared to design aspirations.
Formal sustainability standards, such as BREEAM, are above those required for statutory compliance. Specifying these metrics, and targeting higher ratings, enables clients to be confident that the building specification is well above regulatory minimum, information is broadly comparable, and site teams do not need to maintain multiple sets of data to calculate and report for different purposes. This helps to reduce the risks of non-compliance during any controls review.
05 / Cost and income
While the most significant benefits from BREEAM may be in improving the retail environment for customers and staff, some of the reductions in operating cost and maintaining revenue are perhaps more tangible and easily quantified.
Lifetime cost
Numerous previous studies show that the majority of BREEAM standards have no additional cost over typical practice and that total additional costs for Very Good or Excellent BREEAM ratings are less than 2%. These studies also show that direct energy and water savings can typically be expected to pay for the additional costs involved within a few years of operation.
Where the installer of the technology is also the occupier of the space (for instance for owner-occupiers, for landlord-controlled areas, or where the systems form part of space fit-out) then benefits accrue directly to those bearing the cost. Additionally, landlords are now taking steps to help tenants adopt energy-efficiency measures in the fit out of their spaces through the use of tenant's handbooks or green leases.
By working with tenants to implement low-energy fit-outs, landlords are able to demonstrate improvements in the performance and rating of their developments while also helping tenants to reduce their costs of occupation.
In addition to direct savings in utility costs, meeting sustainability performance standards can deliver further cost savings through, for example:
Reducing lifetime costs by undertaking lifecycle cost analysis during the design to identify key influences on overall costs and options for their reduction (Man02: Life cycle cost and service life planning)
Helping to reduce losses and ensure ongoing resilience associated with extreme weather events as a result of completing thorough climate change adaptation risk assessments (Wst05: Adaptation to climate change)
Reducing unnecessary materials use by developing a robust materials efficiency strategy that reduces construction requirements and costs during the design development period (Mat06: Material efficiency)
Minimising damage during use and associated maintenance costs (Mat05: Designing for durability and resilience)
Reducing the risk of water damage to buildings and stock by installing leak detection and alert equipment (Wat03: Leak detection).
06 / Summary
The retail sector is a core component of the UK economy, and investing in more sustainable buildings can add value to both retail developers and retailers through:
Attracting customers Encouraging them to visit more often and stay longer
Underpinning effective operations Providing a productive environment to support the business
Managing costs and income Ensuring that costs and income are predictable and proportionate.
In this article we have referenced examples within BREEAM, but this is only one standard and there are others available. These standards add value through the assessment process and, importantly, meeting the performance standards stipulated.
Adopting a sustainability performance standard can help retailers and developers to improve the performance of their buildings, brings valuable operational efficiencies, and assists communications within project teams and with other stakeholders.
They can also act as a spur to innovation. Many developers and retailers, including the Crown Estate, Argent, Hammerson, and the John Lewis Partnership, choose voluntarily to enhance or customise sustainability standards for their own purposes, with specific requirements or additional standards.
This helps them refine, expand and focus the process as appropriate while retaining the benefits of established standards, benchmarks and quality assurance.
Feedback from retailers and developers demonstrates the value that they place on creating and occupying sustainable buildings, with sustainability performance standards being important tools in helping deliver a wide range of benefits beyond simply reduced energy and water costs.