Amec has kept the yellow jersey for another year, despite being rapidly chased down Balfour Beatty and the ever more dynamic Taylor Woodrow. But before you pore over the placings, you should consider what the numbers don't tell you.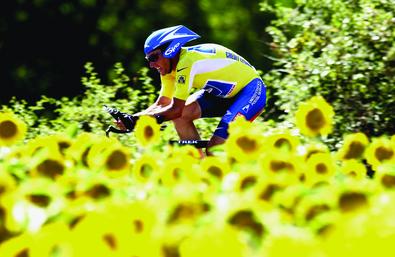 You could be forgiven for glancing at this year's listing and concluding that little had changed in the industry. Almost all of the top 20 firms, ranked by turnover, are still there or thereabouts, and nobody has really broken free of the pack. And of course margins have remained frustratingly low at 2.2%.
But in fact you'd be wrong. The contracting side of the industry has been undergoing a period of rapid change, largely in response to similarly rapid changes in market conditions, and the main aim has been diversification.
The problem that large contractors face is that public spending may fall before the commercial market comes back, which would create a trough in demand. Demand for offices has been showing tentative signs of recovery in recent months, but firms cannot bank on workloads increasing significantly in the near future. The industry has been insulated from the effects of this by unprecedentedly high levels of government spending on health, education and the military: the Department for Health and the Ministry of Defence have replaced the likes of British Land as the industry's biggest clients. However, the Construction Products Association has warned that although there is no shortage of work in the public sector at present, growth is going to slow.
The frontrunners in the industry have listened to that message. Amec, which reported a £4.8bn turnover in 2004, reinvented itself in that same year. It took itself E E out of the construction industry sector of the stock market and relisted as a support services company. This move was generally considered to be a bid to attract a higher rating from City investors, who have long regarded the construction sector with the kind of enthusiasm that householders reserve for infestations of dry rot. Amec insists that the relisting better reflected the nature the business. In 2004, about half of its turnover – £2.3bn – was generated from services.
Not only has Amec changed its listing, it has moved away from its construction roots. It has won numerous high-value contracts in the utilities sector, and has positioned itself as a contender for a possible boom in nuclear work in the UK – last month it bought PK SAS, a French nuclear power specialist.
John Dodds, chief executive of Kier, says the key has been to evolve a business that distributes risk over sectors with differing business cycles. Even though £1.2bn of its £1.5bn turnover is generated by the construction division, the company has succeeded in carving out a reputation within the housebuilding and property industries. "Twenty years ago we were all the same," says Dodds. "Tarmac, Wimpey, Kier: we were all construction companies. We have all diversified and if you develop properly you protect youself."
Just as we have to get involved in the commercial and mixed-use sectors, so will contractors have to do housing

John Calcutt, Crest Nicholson
This is true for Taylor Woodrow, too. It is no coincidence that although it is now predominantly a housebuilder, it has more than one focus: £500m of its £3.4bn turnover was in its construction and property businesses.
Laing O'Rourke – a company that tends to leave rivals either green with envy or cowering with fear – is another player that has diversified. Earlier this year it established a housebuilding business and bought land from Kier to get it started. Since then, all has been quiet, but it has a strong cash base from its construction business to invest when it chooses to.
Twenty years ago contractors withdrew from the housing sector but fresh opportunities presented by modern methods of construction could encourage others following in Laing O'Rourke's footsteps. "It is a major era of change," says John Calcutt, chief executive of housebuilder Crest Nicholson. "Just as we have to get involved in the commercial and mixed-use sectors, so will contractors have to do housing."
Despite this shift in gear, margins have remained flat. Operating margins in the construction sector may have risen from 0.8% 10 years ago, but still languish at 2.2%. Housing operating margins have risen from 17.6% in 2003 to 18.4% in 2004.
The industry is acutely aware also that although diversification into support services gives a short-term boost to margins, they are being eroded by increasing competition. Last year the average return was 3.6%, compared with 7% at the turn of the decade. So the more things change the more they need to change …
Contrasting fortunes The stories of Jarvis, Bovis and Balfour Beatty
Arguably, the biggest story of 2004 was what happened to Jarvis.
The most successful contractor of the nineties had become the least successful of the noughties. Everyone with a passing interest in the business world watched what became a kind of Charlie Chaplin routine, a disastrous ballet of resignations, profit warnings and debt renegotiation.
Jarvis' troubles may have started in 2002 after the Potters Bar rail crash, but what really brought the business to a halt in 2004 was the PFI, the sector that had proved so successful for it in the mid to late 1990s.
The problem was that it had systematically underbid for contracts, and could no longer afford to carry them out. The result was that a company that was once the darling of the City saw its market capitalisation drop from £1bn to £11m. Shareholders and directors went from riches to rags.
In the Top 100's ranking of companies by pre-tax profit (page 12), Jarvis has gone from from 15th in 2003 to 100th last year. It made a loss of £256m despite the fact that it fell only one place in terms of turnover – to 13th with £1.4bn.
Despite all the bad news, it gained 43 places in the league of highest paid directors (referring to the single highest paid director) at £834,000.
A leap in fortune, in the opposite direction, was made by Bovis Lend Lease, which flourished last year. It jumped 27 places to become the 14th most profitable company in 2004, securing a £69m pre-tax profit. Although it was beaten by the volume housebuilders with their double digit margins, it was second in the race with its rival contractors.
And there is no shame in finishing second to Balfour Beatty, the most profitable contractor of 2004 with a pre-tax return of £257m.
The margins achieved by the contracting industry as a whole, however, tell the same old story. Although some contractors say that there is no reason for the industry to accept margins of less than 3%, in 2004 the average operating margin fell from 2.8% in 2003 to 2.2%.
Top 100 contractors and housebuilders 2005
1

2

Currently reading

Top 100 Contractors and Housebuilders 2005