Exclusive: Steve Hollingshead, Laing O'Rourke group director of human capital, leaves post after six months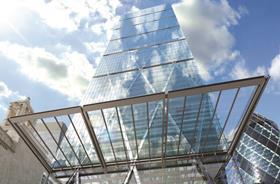 Laing O'Rourke's director of human capital Steve Hollingshead has left the firm.
A spokesperson for Laing O'Rourke confirmed that Hollingshead, former head of Laing O'Rourke's Australian division left the business last month.
A spokesperson said: "We can confirm that Steve Hollingshead is no longer a director of Laing O'Rourke, leaving the business last month having relinquished his position as group human capital director."
Hollingshead only took up the role in May this year, after being recalled from running the firm's Australian business, where he had been chief executive since 2011.
In its most recent accounts, the firm said the return of Hollingshead from Australia to the group executive team would allow "him to directly leverage his two years' experience at the helm of the Australian business to ensure policy decisions around our key asset – our people – take the needs of both [the European and Australia] hubs into account, and ensure the right skills are deployed to the right jobs, at the right time for our valued clients".
Hollingshead is the second director to leave in the last three months after David Stewart, chief executive of the Australian business, stepped down in October amid allegations of corruption at his previous employer Leighton Holdings.
Stewart had replaced Hollingshead as chief executive of the Australian business.
In Laing O'Rourke's accounts for the year to 31 March it reported a 46% fall in profit from its European operations to £36m, down from £67m the previous year.
However, it also reported an upturn for its Australian business which reported an operating profit of £25m after two years of losses.