Turner and Townsend, Aecom and Arup among those appointed to work on the scheme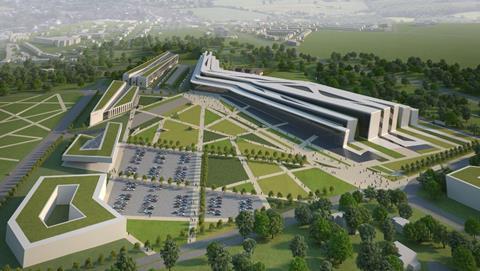 Turner and Townsend, Mott MacDonald, Aecom and Arup are among the firms that have won roles working on Henry Boot Developments' £200m Aberdeen Exhibition and Conference centre.
The scheme will relocate the current exhibition centre to a new home, freeing up the space in Aberdeen for further development.
Henry Boot Developments is working in a joint venture with Aberdeen council on the scheme.
Nick Harris of Henry Boot Developments said: "The new AECC facility is a vital element of Aberdeen's future growth and development, not least as a World Energy City and the Energy Capital of Europe. Therefore, the new conference centre and associated facilities will be developed with the ambition to make it the most sustainable facility of its kind in the UK.
"That is, of course, a tall order but one that we are confident we can meet – especially in conjunction with the project team that we have assembled to ensure that we are delivering to brief, on time and on budget."
Council leader Barney Crockett said the scheme was "essential" to the city's efforts to attract "large and popular events".
He added: "The companies appointed to the project team by Henry Boot Developments are very well regarded and have strong industry reputations. I am confident that they will deliver a facility which Aberdeen, as a leading world energy city, needs, deserves and can be proud of."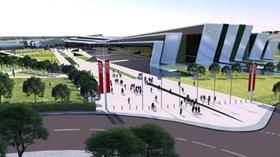 Full project team
Programme, project and cost management - Turner & Townsend
Architects – SASANBELL and Cooper Cromar
Civil and structural engineers – Arup and Goodson Associates
Transport - Mott MacDonald and Aecom
Mechanical and electrical engineer – DSSR
Landscape architects - Brindley Associates and Hirst
Energy and sustainability consultant - Hurley Palmer Flatt
Planning consultants - GVA James Barr and Ryden
Community engagement - Streets UK
Communications - Perceptive Communicators