Administrator also highlights "cash flow pressures" as key problem for Cathedral Works Organisation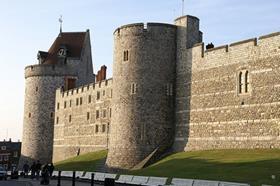 The Queen's stonemason went into administration owing over £3.2m because of accountancy errors, papers filed at Companies House have revealed.
Cathedral Works Organisation (CWO), which has previously worked on Windsor Castle and Buckingham Palace, entered administration last month.
In the administrator's report, filed at Companies House by accountancy firm IRL, joint administrator Ken Touhey said the Chichester-based firm had "materially overvalued" its work in progress in previous accounts.
He said the overvaluation - which was identified in the summer of 2013 - meant its "profits were overstated for prior years".
He added: "As a result of the above findings, a deteriorating financial position and cash flow pressures, the directors sought an injection of working capital from independent parties in order to continue."
In January, CWO's directors identified that further cash funding was not available and sought to sell the company but talks fell apart in February and administrators were appointed soon after.
The report showed that the firm owed creditors £3.2m when it went into administration. It owed £58,400 to preferential creditors, mainly employees, which the administrators estimated would be paid in full.
CWO owed a further £3.18m to unsecured creditors who the administrators predicted would receive a "small distribution" from the settlement.
The list of unsecured creditors included Cemex (£3,468), HSS Hire Services (£11,504) and Rokill Ltd (£55,250).