But latest Savills data shows total commercial development activity slowed slightly in March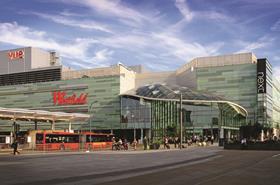 Development activity in the retail and leisure sector reach a record high in March, data from property agent Savills shows.
Savill's monthly survey data showed a net balance of 32% of respondents reporting a rise in retail and leisure activity, the highest score the survey has reported for the sector since 2003.
Total development activity slowed slightly in March.
A net balance of 31% of survey respondents reported increasing activity, down from 36% in February.
Simon Collett, head of building and project consultancy at Savills, said:"The all time survey high in private retail and leisure activity indicates that developer confidence has started to move beyond the core office and industrial markets."
The survey also showed that developers remained optimistic about the future with a net balance of 30% saying they expected growth over the next three months. This compared with a net balance of 35% of respondents who said the same thing in February.
All three of the regions (London, the South East and the rest of the UK) reported a growth in activity in March, as they have done every month for the past 19 months.