Building products firm says that downturn in energy efficiency retrofit work is behind the sale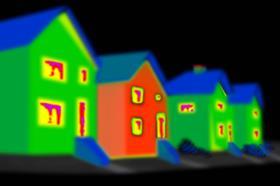 Building products firm SIG has sold an arm carrying out Green Deal installation work business for £1 because the government's energy efficiency retrofit scheme has had a "lack of traction" in its first year.
In a statement to the City, SIG said that it had sold its Green Deal assessor and installer business Miller Pattison to heating and boiler system specialist Help-Link UK. However, SIG retains its separate Green Deal provider business, called SIG Green Deal Provider Company Limited.
It said it had taken the decision to sell after there had been "significant downturn in market volumes due to the end of the Carbon Emissions Reduction Target (CERT) scheme" at the end of 2012 despite the scheme being replaced with the Green Deal.
It also said there was "continued market uncertainty" surrounding the Energy Companies Obligation, the Green Deal's sister scheme, after the government announced last December that it intends to cut the size of the carbon reduction targets under the scheme by a third.
SIG said a deferred cash consideration of £1.5m, payable on 31 December 2016 and a further consideration of up to £6.5m payable in 2017 depending on the performance of Miller Pattison over the period to the end of 2016, also formed part of the terms of the sale.
It said the sale would cost it around £13m in its 2014 accounts.
In 2013 Miller Pattison reported revenue of £25.4m and a pre-tax loss of £5.2m. It said that as at 31 December 2013 the net assets of the Miller Pattison business were valued at £15.6m.
In its statement SIG said it "remained committed" to the development of its "wider energy management and services offering".