Chief executive hits back at politicians who say developers are sitting on large land banks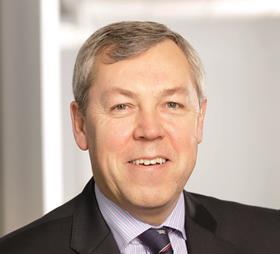 The boss of developer St Modwen has hit back at politicians who have accused developers of sitting on land rather than building houses.
Last year, planning minister Nick Boles unveiled plans to stop developers "rolling over" planning permission when it expired to try and force developers to start projects.
Labour leader Ed Miliband has also backed a "use it or lose it" policy that would allow councils to fine developers or seize land that has planning permission but is not being developed.
But writing in St Modwen's annual accounts, published today, Bill Oliver, the firm's chief executive, said accusing developers of "hoarding land" was "misleading".
He said: "It does not make commercial sense to sit on land and do nothing with it, especially in areas where land values are not appreciating.
"St. Modwen is in the business of development and our UK land bank of over 5,900 acres is owned specifically with a view to developing it out to create homes and communities in which people can live and work.
"At any point in time we are either, actively building, remediating or pursuing planning permissions which allow us to transform this land into thriving communities or business destinations that will encourage growth right across the country."
Oliver reported that the housing market was experiencing sustained recovery on the back of government schemes such as Help to Buy. "Momentum continues to gather pace in London and the South East with confidence now spreading into the regions," he said.
He said that there was also "increased optimism" in the commercial property market "driven predominantly by a strong increase in investor appetite".
He added: "The recovery is now visibly starting to take hold but a wholesale improvement in commercial property is still being restricted by an improving but inconsistent level of tenant demand."
In the year to 30 November 2013 the firm reported a fall in revenue to £161m from £219m the previous year.
However, it reported a jump in pre-tax profit to £80.5m in its 2013 financial year, up from £47.4m in its 2012 financial year.