Charles Lewis to help expand the consultant's reach in central and eastern Europe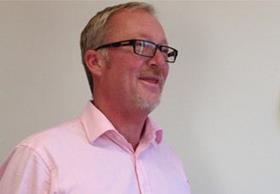 Consultant WYG has appointed ex-EC Harris partner Charles Lewis to head up its private sector business in Central and Eastern Europe.
When at EC Harris, Lewis was responsible for developments for a range of multi-national companies in the region.
Now as director for private sector development in Central and Eastern Europe (CEE) he will play a significant role in the WYG's strategy of expanding its presence in the region.
Lewis said he was "pleased to be joining such a vibrant and innovative company".
He added: "I look forward to working with the WYG management team and using my experience to drive expansion in CEE region."
Clive Anderson, WYG divisional director (UK), said: "Charles is a well regarded, high profile property and development consultant.
"Charles will liaise closely with colleagues in the UK to build on the [firm's] existing track record in project and cost management."