Listed BTR specialist makes promise in trading update
Watkin Jones has pledged to install heat pumps in all its new developments from 2023.
The build-to-rent and student housing specialist outlined the commitment in a raft of targets it published as part of a wider trading update this morning.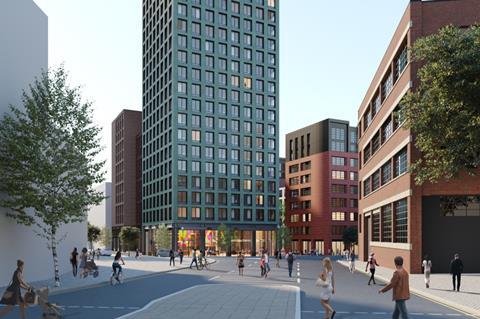 Last month, the government said homeowners can apply for a £5,000 grant to install a heat pump from April next year which will come through a £450m boiler upgrade scheme.
Watkin Jones also pledged to achieve net zero on scope 1 emissions – direct emissions from own sources – and scope 2 emissions – indirect from generation of electricity, heating and cooling from own sources – by 2030.
And it pledged a "meaningful reduction" in scope 3 emissions, which covers all other indirect emissions in the supply chain, over the same period.
In its trading update, the firm said profit margin was "stronger" than expected while operating profit is in line with expectations. But it added that revenue in the year to September would be around £430m, slightly below expectations due to land sales falling outside the year end.
The developer said in the year it has secured planning consents for 877 student bed spaces on sites in Birmingham and Nottingham.
Its current pipeline, including forward sold sites and sites with and without planning, has a revenue value of £1.75bn. This includes 4,012 build-to-rent apartments and 7,142 student bed spaces.