The construction sector is at a critical crossroads - offsite technology is now recognised as providing the most important solution to overcome many of the challenges facing the industry today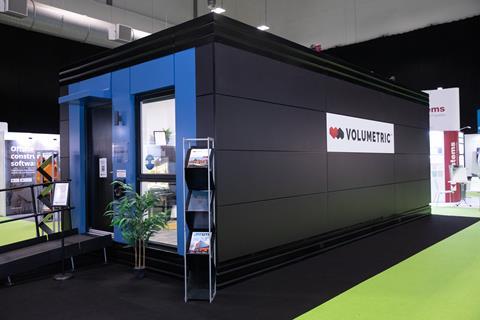 Bringing together the sector's most influential innovators who are driving change in the construction industry, OFFSITE EXPO provides fast and efficient access to a wealth of knowledge and offsite innovation. By attending this one highly focused event, construction professionals can gain a broad spectrum of offsite industry intelligence and practical insight – all under one roof.
Taking place at the Coventry Building Society Arena on 20 & 21 September 2022 – OFFSITE EXPO is the focal-point of innovative building and digital construction technologies. Presenting a compelling proposition, OFFSITE EXPO will feature a combination of advanced manufacturing approaches and smart digital construction technologies. With innovative displays, live demonstrations, and pioneering speakers – the event will play host to leading experts, offsite manufacturers and component suppliers showcasing a broad spectrum of panellised, volumetric modular systems, pod and prefabricated MEP solutions.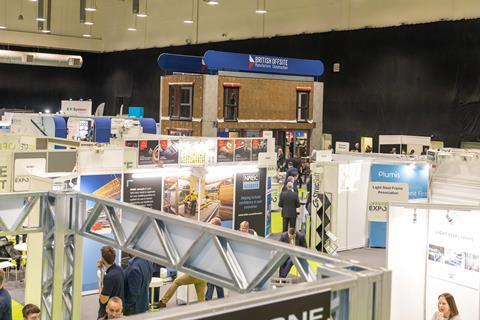 EXPLORE – OFFSITE TECHNOLOGIES
The case is unequivocal – offsite technology challenges outmoded construction practices and is a progressive and productive step that is set to revolutionise the way buildings are designed and assembled. Every major review of the construction industry has in some way recommended a move towards advanced factory-based construction methods.
This specialist offsite technology event is destined to become Europe's largest dedicated event, providing direct access to explore this innovative and fast-moving sector. Get to grips with the latest offsite methods and smart digital technology – OFFSITE EXPO showcases the widest and most comprehensive display within the built environment.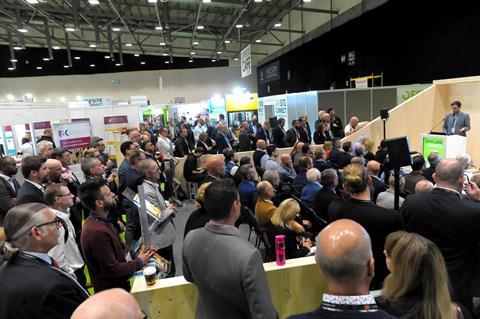 EXPERTISE – CPD ACCREDITED MASTERCLASSES
Presenting the optimum personal development opportunity – rapid and efficient access to the latest information is crucial to success. Advanced offsite approaches and innovative technologies are changing the face of construction, the Offsite Masterclass Theatres 1 & 2 plus the Spotlight on Offsite Theatre provide over 40 hours of CPD Accredited presentations in a dynamic and interactive format for those looking to learn direct from eminent offsite industry experts.
For more information, visit: https://www.offsite-expo.co.uk/masterclasses/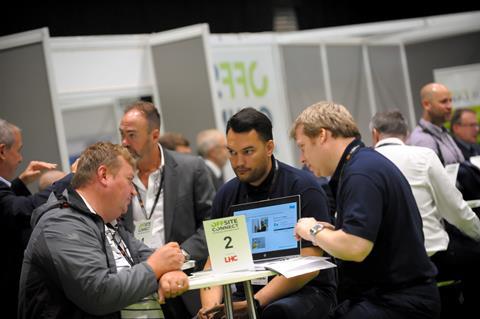 EXPECT – BUSINESS DEVELOPMENT OPPORTUNITES
The Offsite Connect Forum is the most dynamic "meet the buyer" business development opportunity of the year. OFFSITE EXPO exhibitors can gain access to key industry professionals with a buying or specifying remit. This Forum offers a structured, highly effective way for new and existing offsite industry suppliers to connect with potential customers easily and cost effectively in highly focused meetings.
The greatest success of the previous shows for many, were the business development opportunities secured in the Offsite Connect Buyers and Specifiers Forum, which was a hive of activity and open exclusively to exhibitors. With over 100 buyers and specifiers participating from high profile construction companies such as Mace, Willmott Dixon, Kier, Balfour Beatty, Galliford Try and the NHS – over 330 business meetings took place and feedback from both the buyers and exhibitors has been outstanding.
If you have influence over procurement or specification decisions and would like to take part in structured, highly effective meetings with new and existing offsite industry suppliers, email Rhian Morris on: rhian.morris@radar-communications.co.uk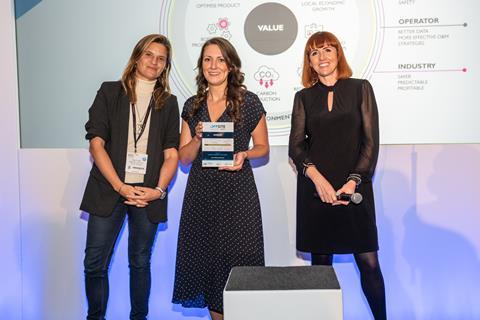 EXPOSURE – OFFSITE AWARDS
It is not only the exhibition that has exciting development plans, OFFSITE EXPO will host the dynamic and innovative Offsite Construction Awards, returning to this high-profile location. Taking centre stage, the Offsite Construction Awards will take place at OFFSITE EXPO on 20 September 2022. Since inception eight years ago, the Awards have been on an upward trajectory presenting professionals operating in the sector with outstanding opportunities to showcase excellence and network with those who are gaining industry recognition.
For more information, visit: www.offsiteawards.co.uk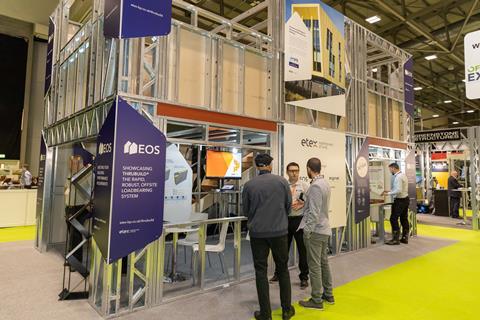 EXPERIENCE – THE OFFSITE EVENT OF THE YEAR
Showcasing the greatest display of offsite building and digital construction technologies under one roof, OFFSITE EXPO aims to attract circa 4,000 delegates and is geared towards creating the ultimate visitor experience. Hosted by Cogent Consulting the "Ask the Expert" area will allow OFFSITE EXPO visitors the opportunity to meet one-to-one with leading industry experts and discuss live projects and explore design efficiencies, engineering challenges and supply-chain development opportunities. OFFSITE EXPO is the place for people to engage with key industry contacts, acquire new knowledge and network in vibrant surroundings.
To join the offsite conversation, become a member of the Explore Offsite Linkedin Group: https://www.linkedin.com/groups/7456674 or to stay up to date with the latest announcements – follow #OffsiteExpo on Twitter at @ExploreOffsite
CLICK HERE TO BOOK YOUR FREE TICKET TO ATTEND THE HOME OF OFFSITE TECHNOLOGY INNOVATION