Pick Everard's new national design director believes his biggest career challenges lie ahead, but can you tell what his secret skill is?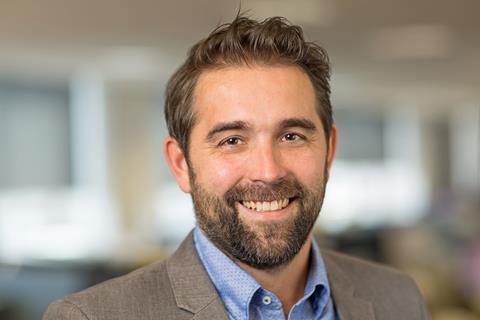 Why did you choose construction as a career?
I always wanted to become an architect, attracted mainly by the blend of art and technology within the role. I have always had a bias towards the artistic side of things, and architecture provided me with an avenue to focus on both.
What are you most proud of in your career to date?
It really has to be becoming a fully qualified architect. My studies were seven years of solid graft, especially as I'm not the most academic of people. So it was a huge achievement to gain qualification and start practising.
What has been your biggest career challenge to date?
To be totally honest, I think my biggest challenge lies ahead with this relatively new role as Pick Everard's national design director. It is a privilege to step into a new role for the firm and lead the drive forward on the enhancement of a cohesive design approach across all of our disciplines, always delivering on client expectations.
If you could change one thing about the industry, what would it be?
The architect role has changed over the years and the range of responsibilities in project delivery is now rather different from what they were. While the fact that we as architects adapt to changing demand within the industry, offering different skillsets is a great asset of our creative approach.
I wonder what the architect role of the future will look like. I would really like to see architects paving the way for projects, maintaining and promoting true added value in design, development and construction.
What is the most helpful advice that you have been given?
There are two things that always stick with me. An old mentor of mine told me to "keep it simple, stupid". And my dad liked to say I should "play everything with a straight bat". I try to apply both to whatever I am doing.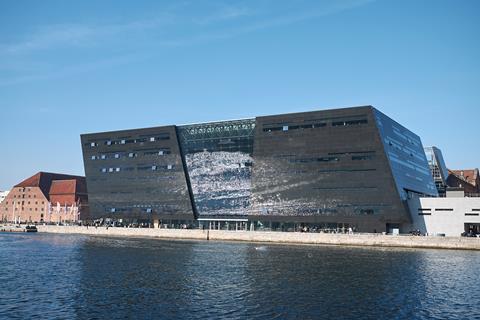 Name your favourite building in the world?
Just like music can stir up different memories, various buildings stir up different memories for me, so I really struggle to pick a single building. For example, the impressive spiral cantilevered balcony of New York's Guggenheim Museum reminds me of a university trip to the Big Apple, and a humble beach hut in Thailand takes me back to my amazing travels there, when I decided to stay longer than originally planned.
I do also really admire some buildings that would be described as "iconic", such as the Black Diamond in central Copenhagen, and I love the historic structure at St Pancras – it's an impressive space to step in to straight off the train and I always feel inspired
Which famous building do you most dislike?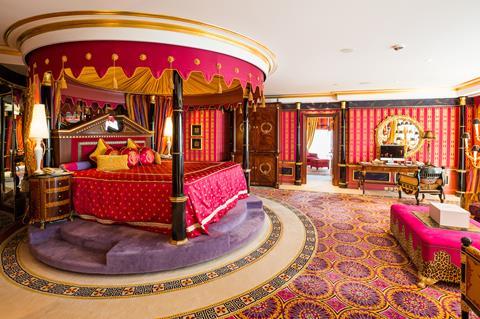 No one can say that the Burj Al Arab does not deliver on grandeur. It's an impressive building with great external architecture and is a feat of engineering that cannot be questioned. But the opulent and glamourous interior architecture is simply not to my taste.
Which famous building do you wish you had worked on?
I would love to design a Maggie's centre. Each one is bespoke and unique, based on the space and specific services housed within it. Plus the charity does utterly fantastic work in supporting those with cancer and their families.
What single piece of advice would you give to someone starting out in your profession?
Stay focused, jump the hurdles one by one and keep your end goal in mind. Don't rush, don't panic and don't compare. Plus, keep it simple and play it with a straight bat…
Who do you most admire in the construction industry?
In the current environment and within the industry, I really admire anyone employing a team of people. In recent decades we have been through recession, a recovery period and now are contending with a pandemic. There have been huge challenges and I truly commend anyone who has navigated those waters and kept staff happy, fulfilled and safe.
What is it like being you?
A bit complicated. I am always thinking about something and often have a number of things flying around my mind at any one time.
Do you have a life philosophy?
I work hard and always strive to succeed and ensure that I deliverer the very best I can in whatever I do. My work ethic, personal standards and expectations are set high, derived from my parents who instilled determination, hard work and commitment in me from a young age.
What do you think your best quality is?
I am quite empathetic and always driven to get the very best out of myself and other people in anything I or they do.
What trait do you most dislike in yourself? And in other people?
I always feel a need to prove myself, so I have an inability to switch off sometimes – which is why I often have so many things flying around my mind as well.
I don't like it when people don't take ownership of their responsibilities. Whether it's good or bad, you have to own the things you are responsible for.
Name three things that you like
Chocolate, sunshine and drawing with my kids.
Tell us about a secret skill we don't know that you have?
Let me put it this way: I know what assemblé, grande jeté and tours en l'air mean…
Want is your most prized possession?
It may sound general, but it has to be my family home and the life we have within it. I am so proud to have provided a good and safe environment for my family and children.
Early bird or night owl?
Night owl.
What is your favourite food?
I am quite partial to a Turkish takeaway.
What would your superpower be?
I did always want to be Superman when I was little and ran around pretending to fly and rescue people. That five-year-old is still in me. Who wouldn't want to be Superman with his array of superpowers and masses of empathy?