The senior vice president and general manager (digital twins) is a technology executive based in San Francisco. He stresses the importance of being curious, positive and embracing change within the industry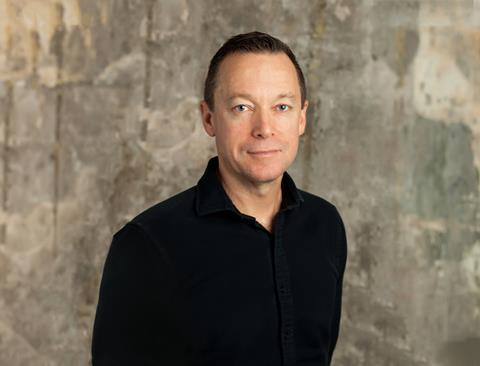 Why did you choose construction as a career?
I'm an engineer by trade and have been fortunate enough to see tech used to drive digital transformation in the way products are designed, delivered and taken to market.
I've seen everything from semi-conductors to massively complex engineering projects across buildings and waterways. Major developments, such as skyscrapers, bridges and transportation systems are all "megaprojects" and therefore, inherently complicated, costly and dangerous to construct.
Unity's technology enables people to undertake large-scale projects with much greater precision, efficiency and safety, while maximising the output of the asset at the same time as it's put into the physical world, transforming the way the work is done and final construct is managed.
What are you most proud of in your career to date?
I am proud of having been lucky enough to be a driver of industry change for three different companies in my career to date.
While with Mentor Graphics (now owned by Siemens), I oversaw the move from designing circuits discreetly to language-based modeling and synthesis. At Autodesk, where I worked for 11 years, I drove the transformation of 2D blueprints to 3D using Revit.
At Unity I have taken businesses from multiple industries such as construction through to transportation, which previously only used linear workflows and converted them to 3D, enabling proprietors to quickly build and connect virtual experiences to the physical world.
What has been the biggest challenge of your career to date?
A common challenge across all three of the experiences I refer to above is enabling customers to move beyond the idea of using new tech in the same way in which they might have used their older systems. It's important to bring forward disruptive new technology, which challenges, transforms and enhances peoples ways of working, while also educating users on how to access the best that new technology offers, therefore enabling them to embrace change.
If you could change one thing about the industry, what would it be?
I would like to see more sub-contractors and teams come together to embrace integrated project delivery, leveraging tech like Unity to better prepare the asset owner to then utilise the construct to its full potential once commissioned.
What is the most helpful advice that you have been given?
You have two ears and one mouth; listen twice as much as you talk.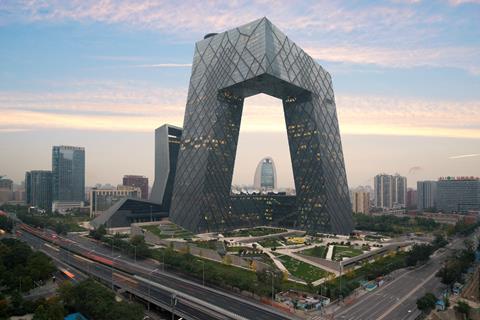 Name your favorite building in the world?
I continue to be amazed by the innovation that our customers have driven via the Unity platform. We are honoured to be associated with companies such as SHoP Architects and their Brooklyn Tower project. The way in which they continue to establish themselves as innovators in the industry today is awe inspiring.
In terms of the public sector, I have been impressed to see what Vancouver International Airport (YVR) is doing in terms of connecting their digital twin to its physical counterpart in order to drive more efficient operation. Another building I particularly admire is the Shanghai Tower.
Which famous building do you most dislike & why?
That's a tough one, but I'm going to have to go with the China Central Television (CCTV) building. It has an odd history since its inception and its modern shape seems out of place with so much of the traditional architecture in Beijing.
Which famous building do you wish you had worked on?
There are a lot of companies which have come together to rebuild Notre-Dame in Paris. I would have loved to contribute our time and technology to that as it's such an important world icon.
What one piece of advice would you give to someone starting out in your profession?
Be curious: curious about what your clients do, your colleagues do and what's being done in other industries other than yours. Curiosity is what builds knowledge. What has served me well in my career is being curious and then taking and applying that built knowledge.
Who do you most admire in the construction industry?
I most admire the people who are "boots on the ground" in the construction industry, sometimes putting their lives on the line just to earn a living. They are regular people, who are actually able to build the most amazing designs and conceptions from the ground up with their own hands.
What is it like being you (and doing your job)?
My days and schedules are pretty packed, so there isn't always the greatest amount of time to reflect and prepare, as I'm constantly on the go from early morning until late at night – but I wouldn't have it any other way!
During my day, I get to meet many passionate people, whose goals of making the world a better place I can help enable through our technology. I am consistently amazed and invigorated by the innovative work that our clients do.
As much as possible, I try to keep my professional and private life as separate as I can. This is so that I can retain the same high level of energy and passion I have for life when I am with my family also.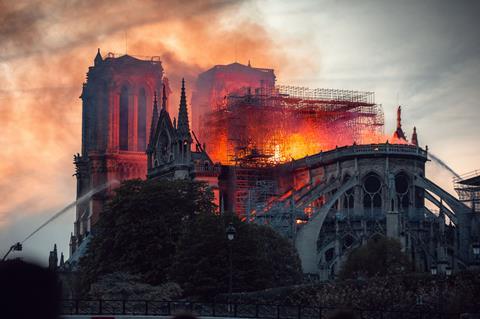 Do you have a life philosophy?
It's a big world and there is a lot to experience, so my main philosophy is "family and health first".
What do you think your best quality is?
Probably my honesty, integrity and transparency.
What trait do you most dislike in yourself? And in other people?
It's tough to say what I dislike in myself and others, but one thing I will say is that I always try to be as prepared for all meetings as I can be. So, if anything, I dislike it when people are unprepared for meetings and have not researched the details of the subject matter we are discussing.
Name three things that you like
Vigorous physical challenges; food and drink; beautiful art in any form
Tell us about a secret skill that we don't know you have
I'm a surfer. I have been surfing for 40 years.
What is your most prized possession?
My positive outlook and high level of patience.
Early bird or night owl?
Definitely an early bird. I'm a 5am riser.
What is your favorite food?
Mexican food. I love good tacos and carnitas.
What would your superpower be?
To see the future.