One of the firm's principal directors on designing inclusive places to live and work, trusting her instincts and learning to row at the age of 49.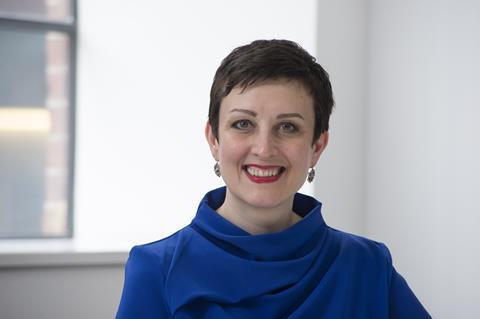 Why did you choose construction as a career?
I decided to become an architect at 13. Studying architecture allowed me to combine everything I liked – art, literature, history and science – in a creative way.
Growing up in a politically minded family, a strong sense of social commitment was ingrained in me and, with it, the will to make an impact on the built environment and the world in general. For me creating beautiful inclusive places to live in as well as a fair and inclusive place to work equate to the same thing. It's a question of integrity.
What are you most proud of in your career to date?
From a design point of view, I made a choice to work largely on buildings and places which everyone can use and enjoy, such as town centre regeneration developments. They are often designed with public places at their heart with fun and vibrant retail/mixed use elements where communities can simply meet and enjoy life.
High Street Quarter in Hounslow is a really good example of what I hope a successful town centre regeneration is. I really enjoy revisiting these places and it gives me a real sense of pride to see our designs working and people enjoying the spaces.
As a professional, I benefited so much from informal mentoring that it was a natural progression to reciprocate this. I am really proud of the mentoring programmes I have established, a tangible springboard for junior and senior colleagues to maximise their potential as well as giving me the opportunity to continue my mentoring journey.
What has been the biggest challenge of your career to date?
Breaking the glass ceiling has been a challenge throughout my career. It has not always been easy and there were times when I felt isolated. My next goal is to help make this challenge easier for others in our industry.
If you could change one thing about the industry, what would it be?
Embracing diversity as a tool for success. Quite simply, if you have more diverse representation in your business, you will reach places others have not. Ultimately, you will end up with a better product that can respond to real needs for diverse users.
What is the most helpful advice that you have been given?
Create your own network. A wide and diverse network can move and grow with you throughout your career. It can support you and offer a broader and more rounded perspective.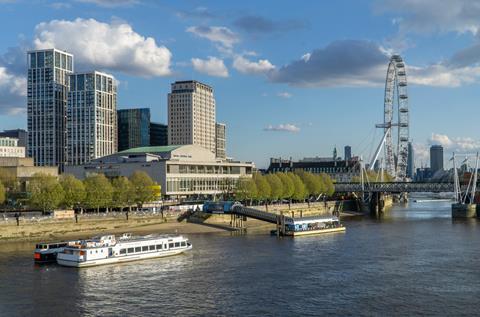 Name your favourite building in the world?
The Royal Festival Hall in London. I love that it is uncompromising and democratic. It is a contemporary space, built in the 1950s, offering accessible spaces for sharing culture and experience, and embracing London in an affordable way.
Which famous building do you wish you had worked on?
Markthal in Rotterdam by MVRDV is absolutely fantastic! It is so colourful and has a wonderful market, which is my favourite thing in the world, and the most democratic place for people to meet.
Also Sluishuis Residential Building in Amsterdam by BIG, I love that it is fun and innovative and responds to the sun's path, creating different cityscape conditions all in one building.
What one piece of advice would you give to someone starting out in your profession?
Trust your instinct and your love for what you do, even if it is different from the mainstream. Work hard and don't take yourself too seriously, like most architects tend to do!
Who do you most admire in the construction industry?
I admire all the women in the property and construction industry for the empathy that they bring to the sector to make it a more inclusive industry. Sue Brown at Real Estate Balance, Andrea Carpenter at Diversity Talk Real Estate, Kate Smith at CBRE, Vanessa Murray at Mentoring Circle, Rachel Bell at Stride Treglown and the amazing women behind Women in Property, to name a few…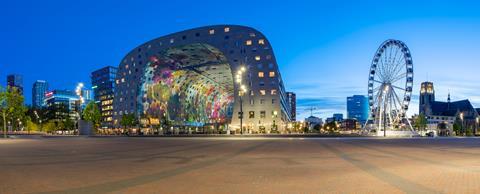 What is it like being you (and doing your job)?
Loud, enthusiastic, positive, dedicated, always curious, always learning, winning together, laughing together and respecting each other.
Do you have a life philosophy?
I am aware that we are not on this planet for long, so I want to make the most of it. I firmly believe that people with the privilege of a stable and secure background like mine have no excuse but to make a conscious effort to improve society around them before they go.
For me, this is to help design an inclusive built environment as well as a fair and inspiring work environment for all.
What do you think your best quality is?
My ability to bring people on board and lead with purpose. I simply love people and can't get tired of finding out more about them. I am not interested in working alone. I want to progress and win together. It takes longer but you go further.
Name three things that you like
New challenges, new projects, new places…
People
Mountains (the Dolomites specifically)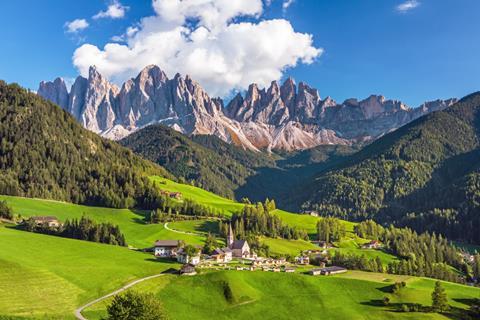 Tell us about a secret skill that we don't know you have
I learnt to row last year at age 49. I have never been particularly sporty, but I finally discovered something I always wanted to try and now I absolutely love it.
Rowing has made me discover active mindfulness: it helps me to switch off completely and keeps my brain busy to the point I can't think of anything else. It's wonderful for the soul and a privilege to be able to do it.
What is your most prized possession?
I am not sure it can be defined as a possession, but it has to be my family and friends. They give me the strength, serenity and the support to perform at my best and challenge myself all the time.
Early bird or night owl?
Definitely an early bird. I would happily go to sleep at 9pm if I could… and sometimes I do!
What is your favourite food?
Being an Italian, I love food. I can't pick just one, so my joint favourites are Mediterranean and Thai food.
What would your superpower be?
To fix disagreements and create a fair and peaceful society for all.