The agency's creative director on the art and science of wayfinding, and the importance of employing people more talented than yourself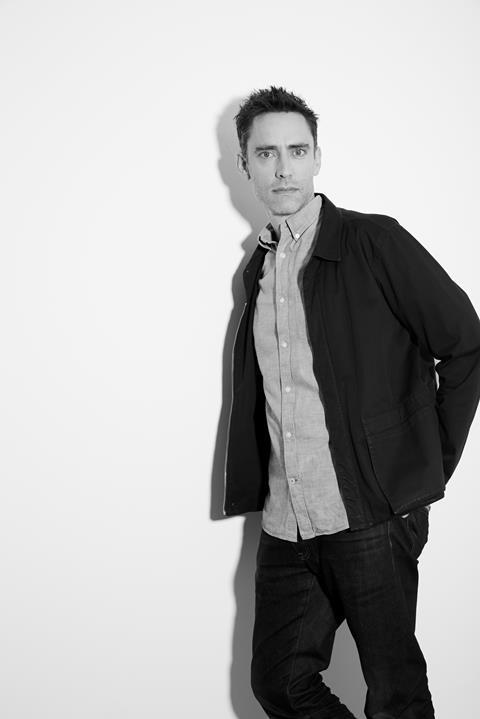 Why did you choose to work in the built environment?
I suppose in some ways it chose me. Perhaps it was almost inevitable, although I didn't see it at the time — my parents were both architects and I grew up in a family fascinated by the built environment.
I studied geography as an undergraduate and design as a postgraduate. Both those things came together beautifully at DNCO, as we're a creative studio for place and culture.
I am captivated by places and how we relate to them. Working here has given me the opportunity to explore this subject from a completely different set of angles.
At DNCO we create award-winning identities, digital tools, immersive content and wayfinding for everywhere from museums to whole neighbourhoods. The studio cares deeply about why something exists and how we can improve it, so understanding what places mean to people, the stories they tell about them and how they navigate them are questions that we consider daily.
We always make sure to look at these from the user perspective — the voices of architects, developers and councils are all vital. But nothing is more important than the needs and wants of the people on the ground.
What are you most proud of in your career to date?
One of my career highlights of recent years was working on the wayfinding at the V&A. Creating signage for seven miles of galleries in a museum that sells a keychain in their shop proudly stating "Lost in the V&A" was always going to be a challenge. But it was a fascinating place to work with an extremely dedicated and insightful client team.
The museum is a sprawling set of listed buildings, and there are almost no areas where the 60,000 objects in the collection are not on display. Corridors have been turned into galleries, artefacts hang from every surface and even staircases themselves are works of art.
We needed to make the museum feel more manageable, and through a little bit of sleight of hand, we renumbered the whole building so the top floor is now level 4, rather than level 6. It makes the far-flung galleries feel closer to the ground.
One of the most significant innovations in the system is the use of colour. We stripped away extraneous layers, reserving colour as a highlight purely for paid exhibitions.
Acting as a beacon, these colours draw visitors through the busy ground floor, getting them to their destinations faster. This protects one of the museum's core revenue streams that helps to keep the permanent galleries free to enter.
When designing wayfinding, we are very careful to be sensitive to the surrounding architecture – and in projects where architects are involved, we work alongside them to complement their designs.
At the V&A we borrowed from the language of museum display in grade I listed surroundings to create signage that echoed object plinths. Signs are made from wood to add to the sense of permanence and quality, vital for such a prestigious environment, and dyed black to harmonise with their surroundings.
I am particularly proud of the work we did on the visitor map, however. It's an elegant piece of design that, through a series of subtle changes, makes the complex spaces of the museum easier to navigate.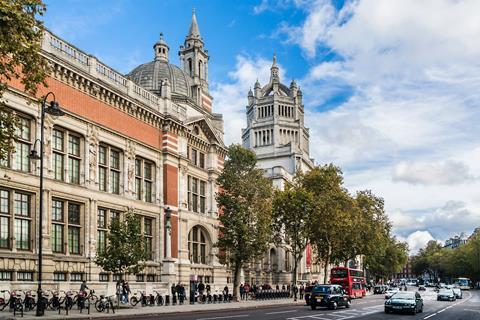 Walls are drawn as solid barriers; galleries are named as well as numbered, removing awkward cross-referencing; and type sizes are increased. All this we achieved while making the plan larger, more relevant and more compact to carry around. Crucially we re-drew it with the knowledge that it was also to be used in a digital environment as well as in print, so it is fit for future purpose.
What has been the biggest challenge of your career to date?
Realising that not having a traditional design background has made me a better designer.
If you could change one thing about the industry, what would it be?
Free pitching. Commercially, I understand it; creatively, it frustrates me as it is always difficult to make a response truly specific and relevant without collaborating with your client.
What is the most helpful advice that you have been given?
Hire people that are more talented than you. It is easy to be scared by people you feel are somehow more than you are, but ultimately, it's liberating. And it is the only way to build a sustainable business. The team we have built at DNCO is super-talented, far younger than I am, and full of great ideas.
Name your favourite building in the world?
The Castelvecchio Museum in Verona. I visited once, years ago, with my dad and was amazed by the incredible architectural compositions that Scarpa made with the building and the art it housed.
The intricacy of the detailing is superb and the palette of materials just joyful. But it is the inventive reuse and reinterpretation of an existing space that is so masterful, so dream-like and so utterly memorable.
Which famous building do you most dislike?
No 1 Poultry. I understand it a little more than I used to, but it still feels like an aircraft carrier wearing a prison uniform.
Which famous building do you wish you had worked on?
Sydney Opera House. The spherical model showing how the engineering of the concrete shells was solved is a magical thing.
What single piece of advice would you give to someone starting out in your profession?
Believe in yourself. It is simple to say and always harder to do — doubt seems to be an inherent part of the creative process. But know you will make mistakes and that learning from them is the best thing you can do. No ideas are ever really wasted.
Who do you most admire in the built environment?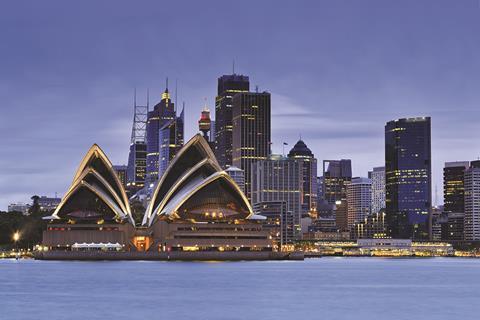 The people who keep it running and do the things that few people see — designers of sewage networks, street sweepers, telecoms engineers.
What is it like being you (and doing your job)?
As creative director at DNCO, I oversee our wayfinding, place branding projects and spatial work along with our digital output. On a practical level that means I spend my days meeting with architects and developers to discuss how to capture the unique qualities of a place in a graphic identity and lasting visual language, and how to shape the stories that the world will tell about them. I also think about how we can bring those brands to life physically within the environment and how visitors might navigate them once the places are built.
At DNCO we think about places both up close and personal and from a long way off – one minute looking at design in microscopic detail and the next discussing macroeconomics and the wider business context with a client. Wayfinding, for example, is the perfect encapsulation of the need to see things at different magnifications.
It is a three-dimensional discipline which requires rigorous strategic logic and articulate clarity of what you want to convey with a sign combined with beautiful graphic design, elegant product design and precision engineering. You can obsess over arrows and iconography, explore different and fascinating materials and spend days looking through catalogues of mechanical fixings. But at the end of the day you need to keep in mind how and why people are navigating through this space.
Do you have a life philosophy?
Never forget you stand on the shoulders of giants.
What do you think your best quality is?
An endless desire to solve problems, whether from a conceptual or practical perspective.
What trait do you most dislike in yourself? And in other people?
An obsession with accuracy. It gets in the way of immediacy and gut feel. In others, laziness.
Name three things that you like
London under London, cycling, mountains.
Tell us about a secret skill that we don't know you have
I can put my legs behind my head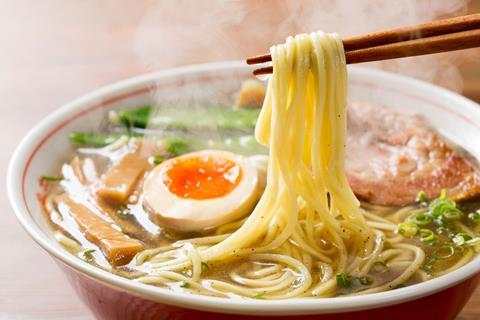 What is your most prized possession?
The love of my family.
Early bird or night owl?
Night owl. But I wish it was early bird, as I love that time when no one else is awake with the promise of the new day ahead.
What is your favourite food?
Ramen, with a soft poached egg.
What would your superpower be?
Flying — being able to see the world from a different perspective and understanding how it all fits together.
DNCO is a design agency that has been behind the reinvention of some of London's most notable places and spaces, including St James', the Royal Docks and Television Centre. Patrick also led on redoing the entirety of the wayfinding at the V&A during its recent refurbishment, encompassing seven miles of galleries and 2.3 million objects