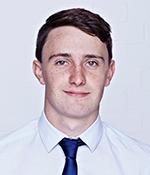 Euan Beaddie, trainee building manager, Willmott Dixon
Q Has the year since you started in construction lived up to expectations?
A This last year has far exceeded my expectations as I have been given opportunities and have had experiences that I did not imagine would happen to me this year.
Q Have you achieved what you said you wanted to in the time?
A I have achieved far more than what I set out to do.
Q What has been the biggest challenge you've faced in your job?
A The biggest challenge I have faced in my job is the skills shortage that the industry is currently experiencing and if this issue is not addressed with more, better quality trade-based apprenticeships, then this will be a challenge this industry will face for many years to come.
Q In your experience so far, does the industry encourage and nurture new talent?
A In my experience, I think contractors, especially the company I work for (Willmott Dixon) invest a lot of time and money nurturing new talent – giving them the very best foundations to progress within the industry.
Q What's your view on the government appearing to backtrack on green built environment policies such as the zero carbon target, the Green Deal, and subsidies for wind farms and solar power?
A I don't think it is the right move for the government to back track on green built environment policies.
Q Do you sense clients are less interested in sustainability following the recent policy shifts?
A I don't think clients are less interested in sustainability at all, in my opinion the clients that we work for a very much sustainability focused.
Q Has the attitude of your firm to sustainability changed at all?
A Willmott Dixon have always had a very good attitude towards sustainability and this can be seen in the sustainability accolades we have been awarded.
Q Will you get a summer holiday? – if so, where?
A I'm not planning on going away this summer, but will be away during the autumn.