A year to the day until the UK's deadline to exit the European Union, we asked some industry figures to reflect on the Brexit negotiations so far and what's in store after 29 March 2019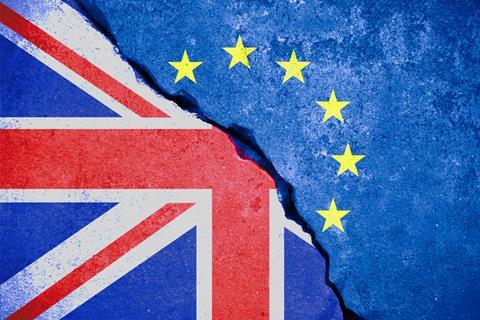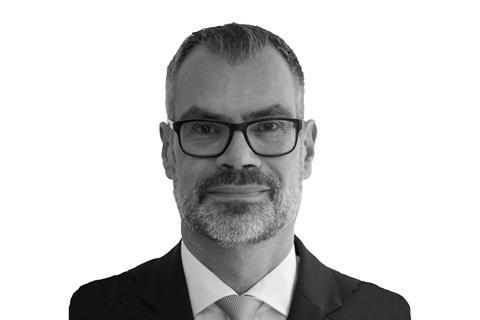 Until we get clarity on immigration policy, we're fumbling in the dark
Brian Berry is chief executive of the Federation of Master Builders (FMB)
With one year to go until Brexit, the construction industry needs clarity from the government on what the post-Brexit immigration system will look like so employers can plan and prepare. Many small and medium-sized construction firms are upping the ante in terms of training on the assumption that there will be fewer migrant workers for hire post-Brexit. However, until employers know exactly what the new immigration system will look like, they are fumbling in the dark.
We cannot afford to lose any EU migrant workers now or post-Brexit
Currently the UK construction sector is heavily reliant on European migrant workers. Indeed, 9% of our construction workers are from the EU and in London, this rises to nearly one third. Existing skills shortages mean we cannot afford to lose any of these workers now or post-Brexit.
We have collected anecdotal evidence from FMB members that some of their EU tradespeople are returning to their country of origin or going to work elsewhere in Europe. In a bid to limit the heavy flow of migrant workers leaving this country, we must do all that we can to convince them to stay.
The government recently took a massive step forward by announcing that EU nationals who arrive in the UK during the transition period will be eligible to remain indefinitely. However, the FMB is urging the government to step up and do more to get this very positive message out. EU workers need to know – we need you!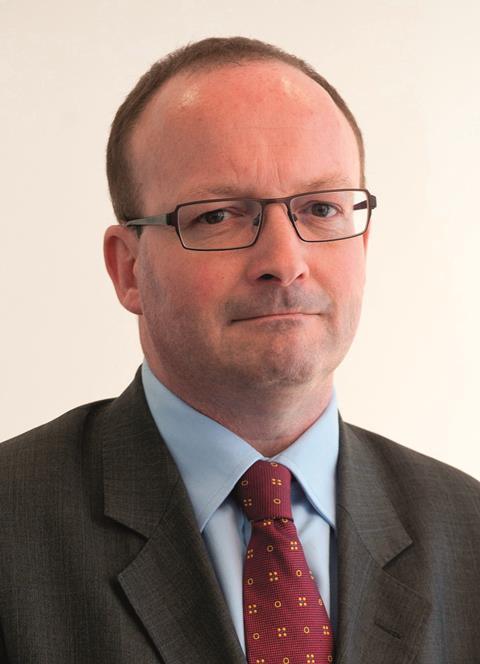 The Remainers promised tumbleweed, but Britain is thriving
Alastair Stewart is an equities analyst and commentator
Wandering through London, something's missing: the tumbleweed promised by Remainers. The winebars are still packed with bankers we were told were going to evacuate to Paris, Frankfurt and Dublin. Polish bricklayers are still laying bricks (if they can find them, so many homes are being built). Dozens of languages are audible, because London is and will remain the Capital of Europe.
The winebars are still packed with bankers we were told would evacuate to Paris
Talented people from Europe and beyond will continue to flock here because it will be even more of a haven for free market liberalism. More, not fewer, financial, tech and other businesses will adopt these shores. That means more buildings.
Who will design and build them? "Starchitect" Amanda Levete recently preached to a conference of the converted: "We've already had people leave to go back to Europe and a marked decrease in EU applicants". Up to half of her practice's non-British staff are non-EU. All it will probably take to maintain the global luvvy quotient is a UK "Green Card" (I'm happy for them to be printed cheaper in France).
Despite the bluster from over-paid Brussels negotiators, we will end up doing trade deals not only with the EU, but with individual states, mainly from northern, as the bloc splinters. France – ever-jealous of the US – provides the alternative, failing model: tax the tech giants it has never emulated. That's what the EU does: taxes and spends, mainly on itself. Michel Barnier's eau de Cologne will not pay for itself.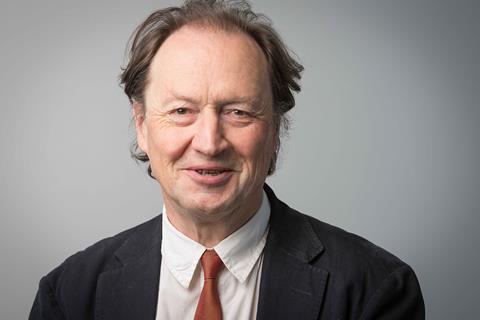 The vote has left us exposed to the whims of international capital
Robin Nicholson of Cullinan Studio and the Edge
I want to consider the extent to which our long list of woes is attributable to our membership of the EU. My list would start with the failure to build enough low-energy, affordable housing in the right places, the state of our public health and low productivity linked to poor education.
We will have to work much harder at existing export opportunities
In each case, the performance of most EU countries greatly exceeds the UK's. By contrast much good regulation came from Europe such as CDM regulations – do Rees-Mogg & Co seriously want to go back to a pre-CDM situation? No, we must demand more and better regulation and a properly funded local state.
Our industry is suffering from suicidal tendering and general economic jitters; as we become more exposed to the rootless whims of international capital, I fear this could get much worse. We will have to work much harder at existing export opportunities, including low-energy design and masterplanning, especially in China and Africa, while recognising China's growing global control.
Back home, we need to develop our skills base from nursery upwards and abolish 20% VAT on works to existing buildings so we can make much better use of the ones we have already got. After Brexit, the Treasury will no longer be able to hide behind the myth that the EU prevents us lowering this rate, but it raises the question as to whether the next prime minister can make the Treasury more accountable – to us!
It's a year to the day until the UK is expected to officially exit the EU. Is construction in a position to thrive, whatever deal is agreed?https://t.co/lcv2xi9X3w

— Building News (@BuildingNews) March 29, 2018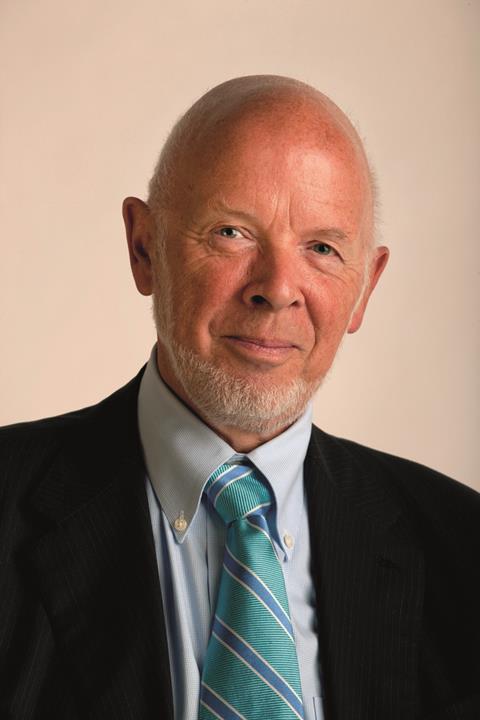 The hopes and fears of all the years: a Remainer's list
Richard Saxon, associate director at Deploi: BIM Strategies and chairman of JCT
I am a confirmed Remainer so my views are dominated by fears:
Labour supply, both trade and professional, is ebbing away as confidence and the weaker pound sap it. The targets for homebuilding and infrastructure may be out of sight.
Tariffs may raise the cost of most building products, which come from the EU.
The economy is fading as firms become convinced to quit the UK.
I hope the post-Brexit government finally finds time for all the other policy priorities swamped by Brexit
The hopes I have are for industry change, given this "burning platform":
Investment in people will become a top priority, with training made attractive and the emphasis placed on digital working and off-site fabrication to raise productivity substantially. EU labour availability prevented investment in the past.
The professions will reach out to the developing economies beyond Europe, as is my old firm BDP.
The post-Brexit government finally finds time for all the other policy priorities swamped by
Brexit, pushing construction performance and rediscovering sustainability, building infrastructure and public housing and reforming property taxes.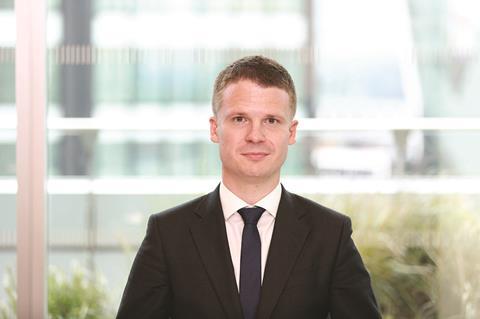 'Keeping calm and carrying on' just won't cut it
David Hansom is procurement and trade partner in Clyde & Co
The recent political progress in agreeing the broad basis for a transitional agreement between the EU and UK gives much needed breathing space for already busy construction contractors to think. But "keeping calm and carrying on" runs the risk of time running out to futureproof existing business structures. So, what can be done now?
So, what can be done now to futureproof existing business structures?
People: The transition agreement protects existing EU nationals' free movement rights and seeks to ensure that any EU nationals exercising these rights during the transition period will be treated in the same way as now. But many contractors are already reporting a decline in numbers of such staff seeking roles. Employers can help now by assisting their key staff with securing permanent residency status in the UK, and many are also looking at recruitment from new sources including the UK government's apprenticeship programme.
Supply chain: For business-critical contracts, it is sensible to start thinking now about "Brexit clauses" to deal specifically with the consequences of price increases or taxes, or business interruption. A standard contract force majeure clause will not cover a Brexit-related impact on the ability of subcontractors to continue to supply on the same terms.
Partnerships and collaborations: Given the time that can be needed to set up, for example, local joint venture companies or subsidiaries, now is the time to look at what may be needed to continue to participate in your EU based projects after Brexit. This could involve, for example, access to EU funding such as ERDF or Horizon 2020 funding for construction projects, where it is still not clear whether UK-based contractors will continue to be able to apply for and draw down this type of infrastructure funding other than through an EU member state.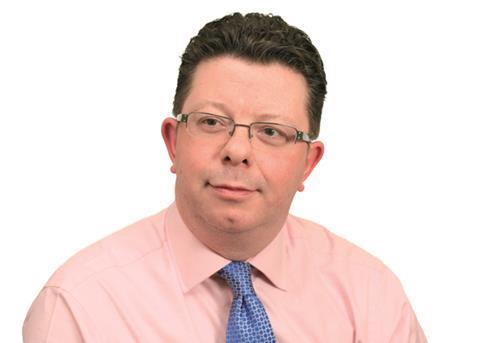 If the government wants housing, it must give construction what it needs
Alistair Watson is a partner in Taylor Wessing
The apparent agreement of a transitional deal between the UK and the EU has brought a smile and sigh of relief to many – and then we see the news about EU workers who arrive before the 2019 departure date being given the same status as those who are already here.
Our reliance on materials produced within the EU is still huge, and if the government wants swift delivery of housing, it needs to get in gear
That must be good news for the construction development workforce – right from design stage through to build out, fit out and completion. With that good news, you would hope that the development can continue with assumed levels of EU workers coming in. After all, we need them – RICS figures show that 8% of the UK's construction workers (176,500 people) are EU nationals. Figures are even higher in London – 25% of London construction workers (95,000 people) are EU nationals.
What the government needs to come to a conclusion on – though not on its own – is a position on goods. The reliance of the UK development industry on materials produced within the EU is still huge and if the government wants swift delivery of housing, among everything else it wants, then it needs to get in gear and give the country what it needs: a well-drilled workforce and well-resourced development companies. It's our experience with our clients that they are striving to get the right plan in place for their businesses and their clients. They want to succeed, and they are entitled to expect that the government supports them in that. We can't do this on our own.