The judges were truly inspired by Lakehouse founder Steve Rawlings' 'gutsy' plan to address both the industry's skills shortage and unemployment in deprived areas of London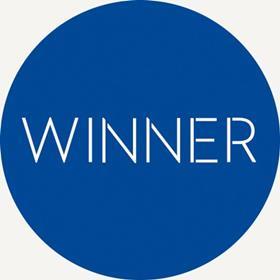 Building Lives
Building Lives was set up when Steve Rawlings, the founder of contractor Lakehouse, discovered that 47% of people living in social housing were unemployed. Having grown up in east London and started his career as an apprentice roofer, Rawlings realised there was an opportunity to provide careers for people from deprived areas of the capital while also helping meet the industry's looming skills shortage. Five training academies have now been established in Camden, Hackney, Sutton, Tower Hamlets and Southwark. Incredibly four out of five apprentices go into sustainable jobs and, by the end of 2013, Building Lives had engaged with over 650 Londoners and was offering 250 apprenticeships per year. Judges were bowled over by the scheme calling it "gutsy" and "inspiring" and a clear winner.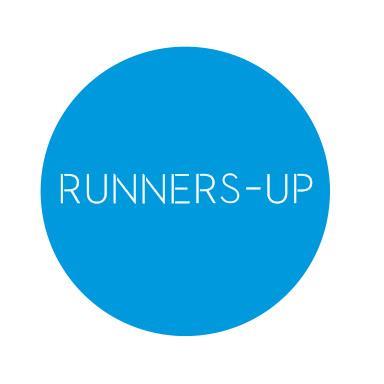 BIM Campus
BIM Campus describes itself as a "first of a kind partnership". An alliance between BIM Technologies and Northern Construction Training, BIM Campus aims to help 19-24 year old NEETs (young people not in education, employment or training) in the North-east move into the industry by being "work-ready" with the most current and sought-after skills. The project uses the latest hardware and software within a purpose-built BIM training suite, with each learner receiving 510 training hours across an intensive 12-week course. Since its launch in summer 2013, BIM Campus has found employment for 13 out of the 15 learners on its first cohort. It was described by judges as "really effective" and "a great idea".
Future Enterprise Board, Thomas Vale Construction
Worcestershire-based contractor Thomas Vale's Future Enterprise Board (FEB) is managed and run by young people from across the business who nominate themselves in order to play a wider role in delivering tangible benefits to the firm. Endorsed by figures including the Duke of York and Don Ward, chief executive of Constructing Excellence, the FEB is run as a not-for-profit board, with all profit being donated to partner charities and third sector organisations. According to Thomas Vale, FEB also plays a "critical role in the personal and professional development of its members", affording them the opportunity to learn about best performance and corporate social responsibility while networking and making a difference to the way that the industry and external stakeholders view construction.
Structural Timber Association Erector Mentoring Programme
Having identified a need to train more timber frame erectors ahead of any upturn in the economy, the Structural Timber Association (STA) created a special mentoring and training programme. An ambitious scheme designed to improve the entire timber supply chain by honing the skills of 15 participating companies, the project was delivered throughout 2013 in partnership with Reeves Consulting. Businesses that took part improved their performance by focusing on skills such as leadership, business planning, marketing and people management. They agreed that the scheme had a direct effect on their financial figures, reporting a projected sales turnover increase of 14% collectively in 2014. As a result, the CITB has agreed to fund the scheme into this year, enabling significant expansion.
Technician Apprenticeship Consortium
The Technician Apprenticeship Consortium (TAC) was set up in 2010 to help meet the need for highly skilled technicians in the engineering consultancy sector, and enjoyed a successful 2013. Judges were particularly impressed by the setting up of a pilot project with the Construction Youth Trust, funded by the Royal Academy of Engineering, which engages with the large pool of previously untapped talent from ethnic minority and socially disadvantaged backgrounds. Those selected have taken up apprenticeships at some of the most prestigious engineering consultants in the country, with 19 national employers now involved. Overall, the TAC created 200 apprenticeships in 2013, making a total of over 400 apprentices in training at 10 colleges across the UK.
UKCG SEATS
Despite its substantial impact on the environment, the UK construction industry has surprisingly never had a formalised system of accredited environmental training for site teams and supervisors. In recognition of this, SEATs was created, winning funding from the CITB and in-kind support from UKCG, Wates Group, Costain and Skanska. This one-day training course, part of the Site Safety Plus suite of courses, provides supervisors with practical steps to reduce their environmental impact. Since its launch in February last year, more than 1,300 site supervisors have taken part. Judges were impressed, calling the initiative "worthy" and "commercially sound" with one arguing that the SEATs model should now be rolled out far more widely across the UK .
This award was sponsored by CITB