Any firm that can help deliver a €1bn stimulus to Greece's economy deserves an accolade, but Faithful+Gould bags our top prize for the pure scale of its ambition - including a push into commercial property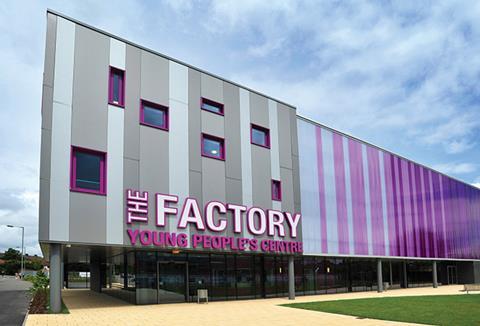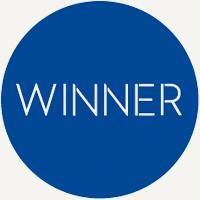 Faithful+Gould
Faithful+Gould's winning submission, which the judges praised as "excellent", showcases an exceptional year for the firm in 2014. The consultant's achievements included a huge push into the commercial property sector, nailing an ambitious strategy target and generating a 15% rise in revenue. This powerful business drive resulted in the addition of 10 clients and a workload on schemes totalling 8m ft2. F+G is also now working in all areas of the nuclear market, including new build, maintenance, decommissioning and enrichment. It is working on a plethora of prestigious projects, too, including one of Europe's largest construction projects, the Stavros Niarchos Foundation Cultural Center in Athens. F+G says the seafront opera house and library complex will deliver an economic stimulus to Greece of Euros 1bn.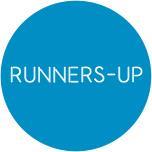 Arup
Our judges shortlisted Arup based on the company's impressive growth in 2014. Total pre-tax profit grew particularly well, increasing by 54% to £40.4m. In addition, with competition for talent heating up in recent months, Arup has responded smartly, by focusing on attracting and retaining the best people from diverse backgrounds and enhancing staff benefits. In addition, Arup completed a raft of headline-grabbing projects last year, including the makeover of Guy's Tower in London.
EC Harris
Adaptation was the salient theme for EC Harris in 2014 as it integrated further with its merger partner Arcadis and reshaped its operating model in line with changing client needs. EC Harris has both added new services and innovated successfully - an approach that has included the acquisition of Callison, CPA and Christal. The firm also developed a tool called People Hub that matches projects to "the best people available" and introduced BENCH, a cost management information system.
John Rowan & Partners
In a record year for John Rowan & Partners, turnover in 2014 grew by 34% to £10.1m. Pre-tax profit increased well too, up by 59% to £1.89m. Last year the partnership also celebrated completing work on the £1bn East Village project to transform the former London Olympic Village into a new 2,818-home neighbourhood, while also launching in the Middle East through a joint venture.
Mace
Mace says that it has remained true to the principle upon which it was founded 25 years ago, which is to "find a better way". The approach appears to work, with the firm growing its turnover by 125% over the challenging period of 2007 to 2014. Estimated pre-tax profit for 2013/14 was also strong, at £26m, which is up 8% on the previous year. One of Mace's most eye-catching ongoing projects last year was the £300m transformation of the Queen Elizabeth Olympic Park. Having worked on the 2012 Olympics from the bid stage, the firm was responsible for the reconfiguring and re-opening of the park in 2014, just 18 months after the Games, and it continues to play a role in ensuring that the event has a lasting legacy.
Ridge & Partners
Rapidly rising workloads meant Ridge & Partners increased its staff by 50% in 2013/14, bringing the practice to 401 people. Income grew 30% and pre-tax profit rose by 25%. A relatively smaller firm within this category, with an estimated total income of £34.78m for 2013/14, Ridge nevertheless works on an exciting array of projects, ranging from a major programme for Jaguar Land Rover to conservation work at Somerset House, London. It also boasts multiple clients in the motorsport sector. Last year the fast-moving multi-disciplinary consultant worked for Red Bull Formula One Racing and it is involved in an £250m motorsport leisure project in China. Ridge says that overall it has delivered headquarters and production facilities for 14 F1 teams.
Turner & Townsend
Turner & Townsend performed robustly in 2014, increasing its global turnover by 12% and opening eight new offices, taking the total to 87 worldwide. In the UK and abroad the firm continues to work on transformational projects. At home the firm has supported the delivery of London's Crossrail and Edinburgh's tram, while Heathrow Airport selected Turner & Townsend as sole provider of commercial and controls for its next regulatory period. Overseas it has recently worked for clients such as Abu Dhabi Airport and Transport New South Wales. The firm achieved total pre-tax profit of £33.3m for 2013/14.