In a year that has seen housebuilders as the centre of attention, these four were singled out not just for their strong financial results, but for their work towards the betterment of the sector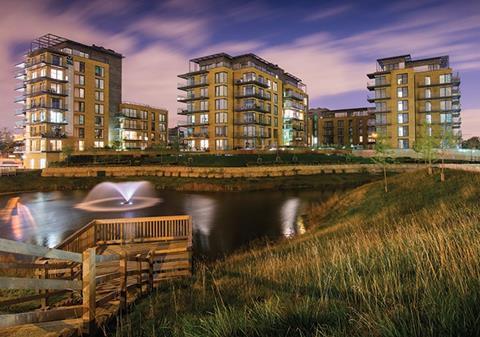 The Berkeley Group
In 2014, Berkeley saw revenue rise 18.1% to £1.6bn, pre-tax profit 40.4% to £380m, and net assets 9% to £1.4bn. Berkeley's performance also delivered a 27.5% return on net assets - up 22.8% year on year - with the average price rising 19.5% to £423,000. It was also the first UK housebuilder to implement minimum space standards across its entire product range. Berkeley's 2014-2016 vision has 16 commitments to create a world-class business, including a £2m fund to help supply chain innovation in health and safety, and a new R&D programme to drive innovation through improved design. The vision will also develop a sustainable specification and procurement strategy. Among the workforce Berkeley has committed to paying the living wage to all direct employees and has also integrated labour apprenticeship programmes into all its London sites.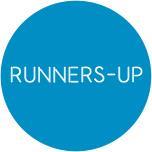 Hill
Hill has seen growth across all key metrics in 2014, with revenue increasing 21.3% to £255m, and pre-tax profit up £23.7% to £18.5m. The number of homes built in 2014 also passed the key 1,000 mark, with figures up 18.8% from 865 to 1,155 for the year to April 2014. Even more impressive is where these homes have been built, with 81% on brownfield sites and the firm employing innovative joint-venture solutions to unlock potential on stalled sites. Driven by a strong emphasis on design and quality, Hill is on track to deliver zero defects on all completed homes, and in 2014 registered 100% of sites with the Considerate Constructors Scheme.
Linden Homes
With business having doubled within the last three years, Linden Homes has been a runaway success story for UK housebuilding. The past year has seen another financial performance to match any in the industry with revenue growing 20% to £760m, pre-tax profit rising 62% to £78.7m and operating margin increasing to 15.1%. The average selling price, meanwhile, broke the £300k barrier at £305,000. In 2014, Linden Homes has also boosted its land bank to 14,000 plots, with 70% of homes on brownfield sites. The firm has also homed in on community engagement by tailoring each development site to integrate to a particular community's needs.
Redrow Homes
With record turnover of £864.5m and a 91% uplift in pre-tax profit, Redrow's balance sheet continued to go from strength to strength in 2014. The launch of new products such as the Adobe homes have been commended for their design principles, and the company's legal completions also rose again by 27% to 3,597. The land bank of plots with planning, meanwhile, stood at 16,974 as of November 2014. Redrow also reaffirmed its commitment to apprenticeships last year with 15% of the workforce now trainees. And it has boosted its green credentials, with 93.6% of site waste diverted from landfill, 99.5% of timber responsibly sourced and 96% of building materials locally sourced.

This award was sponsored by Barbour ABI.