All of these manufacturers have launched pioneering products that have helped to improve building performance and respond to the needs of building users, with one entry proving particularly innovative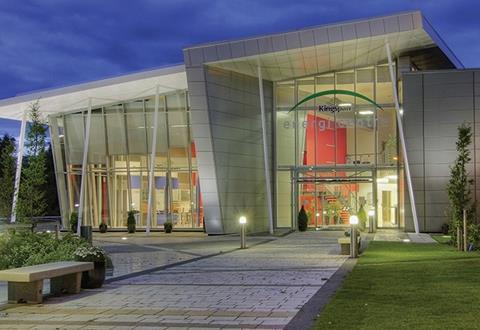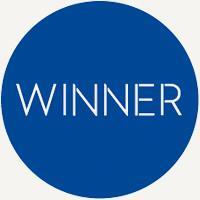 Kingspan Insulated Panels
Kingspan's strategy for 2014 was both ambitious and public-spirited: "To create innovative, holistic solutions that improve building performance and make a compelling business case for better buildings". To this end, it launched a series of products, including Kingspan Energy, a solution for commercial rooftops that allows businesses to benefit from on-site solar PV without the need for capital investment. The approach involves the client leasing its rooftop to Kingspan, which gains income from the power generated, while the client sees an immediate reduction in electricity costs. The firm also brought out innovative facade products, such as BENCHMARK Konnect, a system that allows the construction of high-performance buildings "rapidly and more safely, with a smaller footprint than traditional built-up methods". Kingspan achieved £265.8m in UK revenue and pre-tax profit of £18.2m, an increase on the previous year of 55%.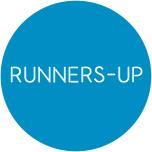 British Gypsum
The internal partition systems and plaster manufacturer launched a range of pioneering products in 2014 that respond to current and emerging needs of building users. British Gypsum says that its new solutions are "already making a difference to the way end users interact with interiors". For example, they might use interactive walls created with magnetic plaster or enjoy better indoor air quality produced by the firm's ACTIVair technology. The technology, which can be added to products such as plasterboards, decomposes "volatile organic compounds", such as formaldehyde, which are emitted by people, animals and cleaning products, and which British Gypsum says can cause health problems. Product launches were supported by improvements in customer services, such as the introduction of The White Book System Selector, an online tool that streamlines the specification process by allows the user to search and filter British Gypsum plaster and drylining solutions.
Sureset UK
As concern about flooding has grown in the UK, an alarming issue has emerged: so much of the land has been paved or concreted over that heavy rain is prevented from being absorbed by the earth. SureSet offers a powerful solution. Its resin-bound permeable paving and surfaces allow external areas to be covered while rainwater can still be absorbed. Since developing its core product in 1997, the manufacturer has continued to invest in research and development, a principle on which it says the company was founded. As a result it has launched a succession of new resin-bound permeable products in recent years. These include a coloured glass permeable paving called Spectrum, an interlocking "honeycomb" structure designed for small areas like driveways called SureCell and a product tailored for DIY enthusiasts. While benefiting SureSet's business - approved installers increased from 13 to 40 people last year - these innovative products have the potential to play a key role in making the UK more resilient to climate change.
Velux Co
Following years of research and development, Velux unveiled its New Generation range of windows in February 2014. The products retain the brand's tried and test features while delivering a new level of sustainability, as well being easier to handle for both installers and users. The new windows are better insulated: all standard Velux Roof Windows in the new range have a U-value of 1.3 and tripled glazed windows have a U-value of 0.83. They also feature larger panes of glass, which increases the amount of daylight they provide by up to 18%, and a new "ergonomic control bar" ensures ventilation even while the window is closed. In addition, all Next Generation Windows come with a control pad to allow end users to adjust the indoor climate at the touch of a button by opening and closing windows and blinds - this can even be programmed to happen when the building is unoccupied. Improvements for installers include packaging that is easier to open. Although the firm was unable to share its sales figures for the full year since the launch of the new range, it says the products are selling well. Revenue for Velux's UK business was £105.3m for the 2013/14 financial year and profit was up 7% to £2.6m.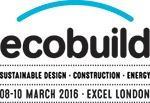 This award was sponsored by Ecobuild.