The first UK project by Norwegian architect Snøhetta was the stand-out entrant in this category, thanks to on-site innovations from contractor Robertson Construction and its team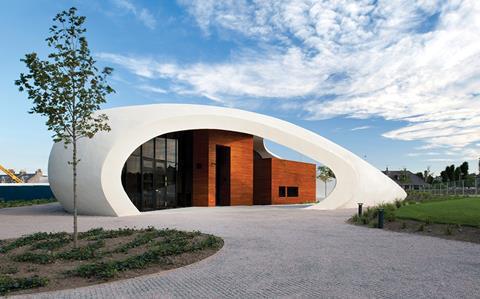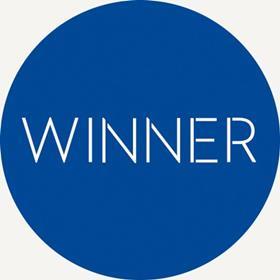 Maggie's Cancer Care Centre, Aberdeen - Robertson Construction (Eastern)
The Maggie's care philosophy is centred on providing warm, accessible environments that maintain an almost domestic intimacy, and Norwegian architect Snøhetta responded to this brief by conceiving a curved concrete shell with timber internal walls. But it is contractor Robertson Construction and its supply chain that have turned this concept into reality by overcoming a number of technical challenges. These included developing a system wherein flexible timber runners and pegs were attached to the concrete frame and minutely adjusted before the application of render to achieve that continuous curved profile. Judges called it a "beautiful project with an inviting enclosure for the people using it".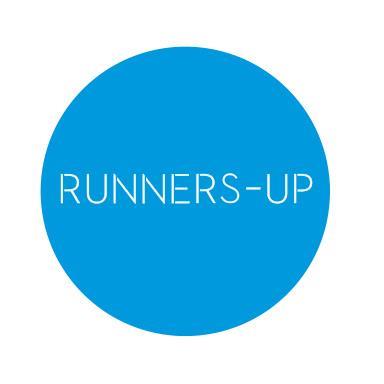 Britten-Pears Archive - Stanton Williams
This delightful little pavilion displays two of Stanton Williams' key architectural strengths: its mastery of cool, streamlined geometries and the ease with which it is able to immerse new buildings into the landscape. Its brickwork and proportions, delicately expressed through punched openings and a gently protruding colonnade, quietly complement the grade II-listed Edwardian manor house next door while retaining a defined contemporary identity of its own. Inside, the building reveals a vigorous sustainability strategy plus solar and thermal protection for its precious artefacts.
Creative Arts Hub, City College Norwich - BDP
This arts facility in Norwich combines powerful massing with a studied vernacular sensitivity. Dramatically expressed as two gabled barns clad in black shiplap boarding, the building instantly engages in the rural aesthetic of East Anglia. But its crisp detailing, flush windows and glazed gable-end facades also reveal a confident modern character. Inside, students enjoy double-height gallery spaces and an innovative circulation plan that presents pockets of social space around an airy central area.
The Foundry - Cullinan Studio
After building your own house, the ultimate architectural fantasy is to construct your own office. In a derelict listed Victorian terrace by a canal in north London, Cullinan Studio has done just that. The low-energy retrofit focused on the insertion of a horizontal steel truss structure, which provides support for a leaning external wall as well as new studio and circulation space. A void between truss and external wall allows the interior to benefit from light and natural ventilation from generous double-height windows, and the building also uses an air source heat pump and PV panels.
Green Man Community Hub - Baily Garner and Black Architecture
Green Man Community Hub in north London aims to be a community centre with a difference. Not only does it house offices for social landlord Phoenix Community Housing Association, but it also contains a cafe, credit union, market square, venue space and training kitchen. All are arranged beneath a distinctive sawtoothed roof in a continuous double-height space intended to express principles of community empowerment. The space is bathed in natural light, uses natural materials and displays bright colours and soft furnishings to create a warm and inviting atmosphere.
The Knauf Building - Allford Hall Monaghan Morris
With its sheer white walls, swooping cantilevers, rectilinear massing and clean horizontal lines, this dynamic, pavilion-like building in Sittingbourne, Kent, could have been exported straight from the heyday of 1930s modernism. The honed, stark minimalism continues inside with solid stair balusters and sweeping lobbies sleekly finished in vivid white. In an office sector all too often stifled by anonymity, the Knauf Building harnesses forensic simplicity and practical efficiency both to moderate costs and to animate a corporate client with a powerful and unique sense of character.
The New Generation Youth Venue - RCKa
This youth centre's robust box structure instantly announces its radicalising agenda and contemporary character through elevations that boldly express themselves as a strong rectilinear grid punctuated by sheets of corrugated translucent polycarbonate. Internally, the perforated grid theme continues, constantly shifting and mutating along walls, floors and ceilings to create a series of flexible, open and democratic spaces to be used for a variety of activities.
Number 23 - Matt Architecture
This four-bedroom London house boldly challenges established perceptions about aesthetics and functionality in residential design. At the end of a typical Victorian terrace, it presents a starkly contemporary exterior with a flat roof, white render walls and vertical shafts of glazing. Internally it is also 30% bigger than its traditional neighbours while occupying a 20% smaller site, thereby addressing in its own small way the density issues that are becoming increasingly critical to cities.