Construction still suffers from a culture more likely to turn workers away than encourage new recruits. Dave Stitt says this has to change – and he knows how.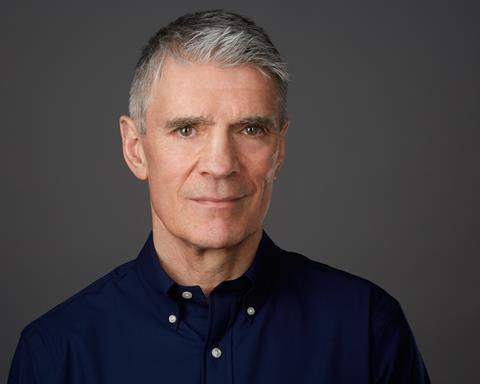 I get cross when I hear it said that the industry needs so many thousand more workers within the next few years or we are all doomed. It's not the industry that needs talented staff – "the industry" is an abstraction; it doesn't care who works in it. Instead, it is companies that need talent – and your company included.
Nor is it the fault of the industry that talented young people avoid construction. That is down to the leadership of the companies lacking sufficient talent.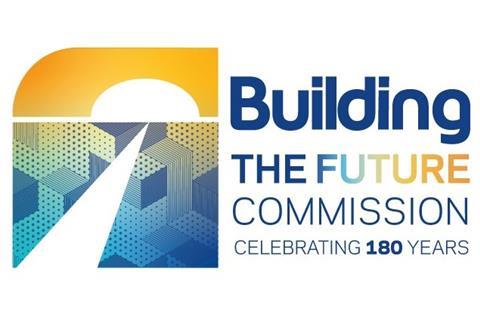 >> Also read: Building the future commission: the workplace, culture and leadership stream
"The industry" cannot do anything about it because it has no agency or guiding mind. Only companies can.
Recruiting more people is only half the equation; retaining them is the other
It is great that firms are waking up to the need to recruit women and other under-represented people, but recruiting more people is only half the equation; retaining them is the other.
A report commissioned by Atkins last year found that 70% of women engineers leave the industry within a decade of starting. That is twice the attrition rate for men (35%), which is itself a concerning statistic.
Our default management culture isn't working
Any company that fails to root out sexist or discriminatory behaviour is shooting itself in the foot, but I think the problem runs deeper than that.
The industry's default management culture, which I would define as "command-and-control", is itself a major turn-off for people of any gender or colour, especially younger people. As a command-and-control boss, I saw my job as giving orders and policing compliance. This assumes that I knew best in any circumstance, and made enforcing my will the main challenge of the day.
I was a command-and-control supremo for two decades, delivering projects until I saw sense in the late 1990s. Mimicking the ambient culture, I barked orders, tore strips off people and never backed down in a disagreement.
Once I saw "Dave Stitt is a bastard!" scrawled on the toilet wall, and it made me proud. Today I would be mortified.
Command-and-control also suppresses initiative in teams, makes them slower to react to challenges, and short-circuits the most powerful motivators in work: the growing sense people have of attaining mastery, autonomy and purpose.
I believe that construction's default management culture erodes engagement and makes work needlessly hard, stressful and unpleasant. I suspect it is also a big reason why young people do not clamour to work with us. I shall now explain why.
What will they tell their friends?
If the young people in your company enthused about their work to their friends, those friends would naturally wonder how they might work there, too. But most construction professionals under the age of 40 would not recommend construction to their peers. I know this because I have asked them.
In 2020 I surveyed 750 under-40s, asking them how likely it was that they would recommend a job in construction to their peers. Only 43% said they would, while 57% were indifferent or disaffected.
If I ran a company where fewer than half of my young staff could honestly recommend working there, I would be scrambling to find out what the problem was
That is not good. If I ran a company where fewer than half of my young staff could honestly recommend working there, I would be scrambling to find out what the problem was. As it happens, I know what I would say to that other, fictional me.
Stop managing and start coaching
Managers can be coaches, and they should be, even in construction. No, especially in construction.
We tend to think construction is primarily a technical industry, but it is not. It is a people industry, and I say that as a chartered civil engineer. Good results in construction derive from good relationships, not from calculations, plans or action.
We put our trust in formal mechanisms to keep projects on track, things like the contract, the programme, the design, and reporting protocols, but they are not enough if our relationships are weak or bad.
When a manager comes down off the lonely command-and-control mountain top and incorporates basic coaching techniques into their leadership style, the relationships they have with their people change immediately for the better. You stop being a cop or auditor and become a supporter.
I cannot think of an easier way to make a person feel like they count than by asking them what they think and listening carefully to what they say
You do not give orders because, unless they are complete novices, your people already know what needs to happen. So, instead, you initiate a particular type of conversation that enables your people to work out for themselves what to do and how to do it.
This activates people, allowing them to take charge of their accountabilities. In the process, they grow in confidence and capability.
In a coaching conversation, you are not telling, or leading their thinking, or even advising, which may seem counterintuitive to some. All you are doing is listening carefully and asking open questions, starting with "what do you think?"
I cannot think of an easier way to make a person feel like they count than by asking them what they think and listening carefully to what they say.
Excitement and enjoyment
You will make yourself available, perhaps for the first time, to support their thinking. The prize comes when the person you are supporting thinks more effectively about how to fulfil their accountabilities.
When that happens, their excitement and enjoyment go up. They are having a genuinely good time at work and their results keep getting better.
Coaching can happen in any work relationship: boss-to-junior, and the other way around; peer-to-peer; me-to-subcontractor; you-to-designer. A coaching culture can spread in a team, making it nimbler, smarter (because everyone's intelligence is harnessed), more effective, happier and more engaged.
Notice how we are not talking here about how specifically to promote gender equality or diversity. I think that is putting the cart before the horse because, if our company's culture is stressy and yuck, the women and minorities we lure in will walk right back out the door.
A coaching culture is humane, polite and open to everyone, whatever their gender or skin colour. It focuses only on what people can achieve, and it puts them in charge of that.
The way forward
To sum up, I believe that cultivating a coaching culture in your company will make people engaged and excited about their careers: they will flourish, in other words and, when people flourish, they stick around and strive to achieve more. A company with a culture like this will find it easier to attract, retain and develop talented people.
I am not alone in thinking this. The analytics giant Gallup has many years worth of data linking employee engagement to full-spectrum improvements in business performance. "When a company raises employee engagement levels consistently across every business unit, everything gets better," it says.
Gallup sees coaching as the way to boost engagement. Its chairman, Jim Clifton, got there before me when he said that companies should phase out "command-and-control managers" (his words) and bring in "high-performance coaches" able to hold "high-development conversations".
I was able to put these ideas to the test last year when I developed a fun, online course for young construction professionals called "Coach for Results", teaching basic coaching techniques. Around 40 young or youngish professionals made up the first cohort, and their feedback was amazing. They loved it
One man, a freelance architectural technologist, said the course prepared him finally to recruit more staff and grow his business. Two women, business development managers for a national contractor, said the techniques helped them to hold better conversations and secure the help they needed from more senior technical people.
"I will use these tools for the rest of my career!" said a male engineer who had drifted accidentally into an ineffective command-and-control leadership style.
The techniques are not difficult to learn and will become second nature with practice. Take the course, or invite some of your people to take it. See what happens.
I have also written a little book, called Coach for Results, which you can buy on Amazon. I believe it is the way forward for our companies and even (grits teeth) for "the industry".
Dave Stitt is a chartered civil engineer and professional certified coach who coaches construction company boards and project leadership teams. For more about his Coach for Results course, go to www.dsabuilding.co.uk
The Building the Future Commission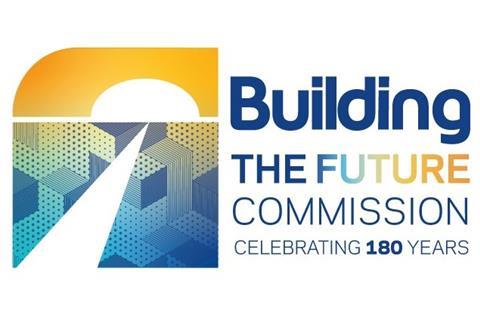 The Building the Future Commission is a year-long project, launched to mark Building's 180th anniversary, to assess potential solutions and radical new ways of thinking to improve the built environment.
The major project's work will be guided by a panel of 19 major figures who have signed up to help guide the commission's work culminatuing culminate in a report published at the end of the year.
The commissioner include figures from the world of contracting, housing development, architecture, policy-making, skills, design, place-making, infrastructure, consultancy and legal.
The commissioners include Lord Kerslake, former head of the civil service, Katy Dowding, executive vice president at Skanska, Richard Steer, chair of Gleeds, Lara Oyedele, president of the Chartered Institute of Housing, Mark Wild, former boss of Crossrail and chief executive of SGN and Simon Tolson, senior partner at Fenwick Elliott. See the full list here.
The project is looking at proposals for change in eight areas:
>> Editor's view: And now for something completely positive - our Building the Future Commission
>> Click here for more about the project and the commissioners
Building the Future is also undertaking a countrywide tour of roundtable discussions with experts around the regions as part of a consultation programme in partnership with the regional arms of industry body Constructing Excellence. There is also a young person's advisory panel.
We are inviting readers to submit ideas for how to improve the built environment through our online form which will form part of our Ideas Hub coming soon.