The industry includes an impressive range and variety of roles – but unless you are on the inside it can be hard to know how to break in, let alone progress to the top. In this new series, we talk to professionals about their often surprising career twists and turns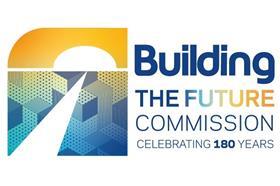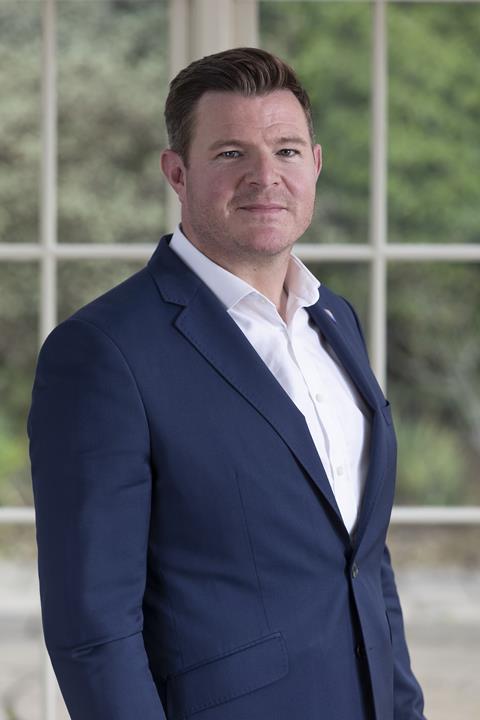 How long have you been working and what is your current job?
I began my working life in 1998 and started my career with Aggregate Industries in March 2022. Currently, I am responsible for providing leadership and direction for the surfacing division, crafting a strategic road-map to drive growth and success while upholding the highest standards of excellence and customer service.
The main objective of creating the surfacing solutions division was to bring together our asphalt and contracting teams. We have been working together and delivering our strategy successfully as one team for over a year now.
What were your initial career ambitions? Would your 16-year-old self be surprised at what you're doing now?
Yes, probably very surprised. I knew from an early age that I wanted to go into a business and finance role (I trained as an accountant) but not quite a job as niche as working for a building materials company, owned by a global group.
After leaving education, the company I worked for at the time sponsored my Chartered Institute of Management Accountants (CIMA) qualification which enabled me to learn more about the fundamentals of business and economics as well as financial management and accounting.
Who or what helped you to get to where you are today?
From the moment I left education, I was driven by my own ambition to advance in the business world. Throughout my early career I pursued my next challenge in every role I did, always hungry for the next opportunity.
I have had the privilege of working with some remarkable leaders over the years, learning extensively and acquiring valuable insights. I firmly believe that there is always something to learn from people, be it exceptional business acumen or – equally important – lessons on how not to approach things.
Did your choice of subjects/qualifications in school/education help or hinder your ability to get a job in the sector?
They most definitely helped. My specialist subjects were mathematics, business studies and accounting, all of which paved the way for my current role at Aggregate Industries.
From an early age I recognised my inclination towards more people and business-focused fields. Playing to my strengths, I was keen to move into roles that suited this skill-set.
Have you had to overcome any barriers to get where you are today?
Barriers and challenges are universal and, in my early career, my geographical location was a big barrier. However, very quickly I understood that I had to be open to relocation for just the right opportunities – something, which I wholeheartedly embraced.
I have now worked right across the country from the South-west to the North-east and in London. Each move broadened my expertise, from business turnaround and growth strategies to large-scale acquisitions.
What are the best and the hardest parts of your job?
The most rewarding aspect is the opportunity to collaborate with an expert team. I firmly believe that a strong, diverse and cohesive team is an essential factor for business success and my team has been instrumental in achieving the success we have had to date.
Every day presents new challenges, but our people excel as problem solvers. One thing you can guarantee in this industry is change, so individuals and teams have to be agile to ensure a successful outcome.
Of course, the industry's inherent volatility is the most challenging aspect of my role. We are currently navigating a difficult macro environment, but our adaptability and focus on exceptional customer service and sustainability is helping us position ourselves well for the future.
What do you know now about the industry that you wish you had known when you were at school?
Surround yourself with good and experienced people who can pass on their knowledge and experience. From the moment I entered the construction and building sector I met many exceptional individuals who I have learnt from and have been lucky to have as my mentors. The lessons and insights I gained from my early years still hold true today.
What most surprised you about the industry?
The industry operates on fairly low margins and I have witnessed past project failures due to businesses accepting high-risk contracts, which can have a massive impact on a company's profitability. Fortunately, the practice has evolved, with a shift towards a more collaborative approach and moving away from the outdated fixed-price lump sum models of years ago.
What advice would you give someone coming through the school system now about choosing a construction-related career?
Construction is a dynamic and rewarding field to be in, offering a vast array of opportunities. Apprenticeships serve as a crucial entry point for many individuals, providing a valuable pathway into the sector.
To thrive, it is essential to gain as much experience as possible across a wide range of roles. Seize opportunities and aim for a broad skill-set before you become too niche.
What one thing would you change to make it easier for someone to find the right career in the sector?
As a sector, there is a constant drive for improvement. While construction may conjure images of hard hats and muddy boots, the industry offers so much more.
From digital and design to sustainability, safety and sales, these are roles that need a place in the spotlight so that the image of construction begins to change for the better and a more diverse cross-section of people discover greater opportunities earlier in their career or job search.
One last comment or piece of advice?
Seek diverse experiences by working across various departments, collaborating with different individuals and spanning numerous divisions. My personal journey reflects this approach, transitioning from a finance career to senior management, and eventually taking on a significant leadership role.
It is not about where you begin, but how you evolve and grow that truly matters.