Ike Ijeh considers the nominees for the Building Award in this category, sponsored by ABT Flexible Space including the spectacular overhaul of a neoclassical piazza in Yorkshire. Read part two of this shortlist here.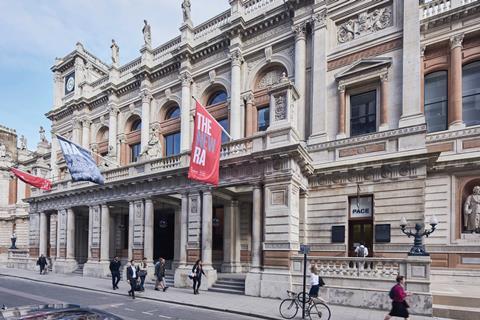 Royal Academy of Arts
London
Architect: David Chipperfield Architects
Client: Royal Academy of Arts
Contractor: John Sisk & Son
Submitted by John Sisk & Son
The expansion of the Royal Academy of Arts into the former Museum of Mankind building to its rear marks the culmination of the heroic redevelopment of one of the world's most renowned private art institutions. Sir James Pennethorne's highly ornamental Victorian annexe block has been beautifully and sensitively refurbished to provide new gallery, entrance and exhibition spaces, as well as a magnificent agora-inspired lecture hall beside the sumptuously restored Senate Room bar. Additionally, a dynamic link has been forged between this building and the original Royal Academy block, burrowing through the Royal Academy School to create a dramatic sequence of staircase "bridges" and exposed subterranean spaces that both unify and rejuvenate the entire campus.

The Piece Hall
Halifax, West Yorkshire
Architect: LDN / Gillespies
Client: The Piece Hall Trust
Contractor: Graham Construction
Submitted by Turner & Townsend (project manager)
Although little-known beyond Yorkshire, the Piece Hall and the vast courtyard that forms its breathtaking centrepiece ranks as one of the greatest neoclassical compositions in Europe, on a par with anything in Rome or St Petersburg. This spectacular refurbishment has restored the site's extraordinary legacy for future generations. The project was twofold. The historic fabric of the grade I-listed Georgian building has been renovated and new shops and galleries inserted into its internal spaces and magnificent colonnades. And the 66,000ft² courtyard has been re-levelled and re-paved to transform it into a stunning urban piazza capable of hosting events for up to 75,000 people. Piece Hall forms a heritage tour-de-force that proves that conservation and innovation can go hand in hand.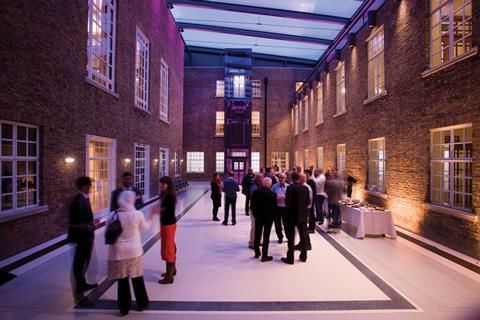 Hackney Town Hall
London
Architect: Hawkins Brown
Client: London Borough of Hackney
Contractor: Osborne Construction
Submitted by Osborne Construction
One of London's foremost art deco town halls has been comprehensively refurbished in a project that restores cherished original features, while integrating valuable new services and spaces. Chief among the latter is the ambitious transformation of a former service lightwell into a covered courtyard that rationalises circulation throughout the building and embellishes it with a civic heart. An enthusiastic team of local artisans has also been central to the restoration of decorative features across the entire building, ensuring that the finished project marks a triumph for the local community as well as for the civic prestige of the local authority.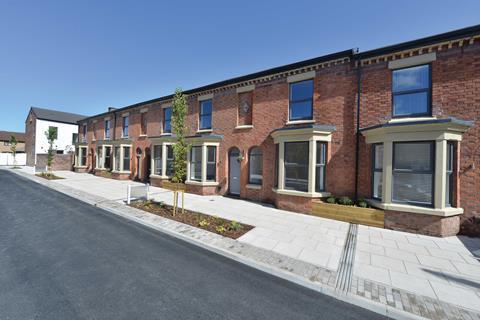 The Welsh Streets
Liverpool, Merseyside
Architect: MCAU
Client: Placefirst
Contractor: Placefirst Construction
Submitted by Placefirst
Individual refurbishment projects rarely have the opportunity to implement change on an urban scale, but Welsh Streets is one of the rare instances where a radical and truly inspirational redevelopment formula allows exactly that to happen. The Welsh Streets were a series of derelict terraces in the deprived Toxteth neighbourhood of Liverpool that had been earmarked for demolition as part of the government's controversial Pathfinder scheme. Saved by public enquiry, start-up developer and lettings agent Placefirst then began a methodical, house-by-house process of restoring the terraces and the spaces around them, then offering the 296 refurbished homes for social rent to the local community. The result is the wholesale revitalisation of an entire section of the city that forms the largest empty homes project in the UK.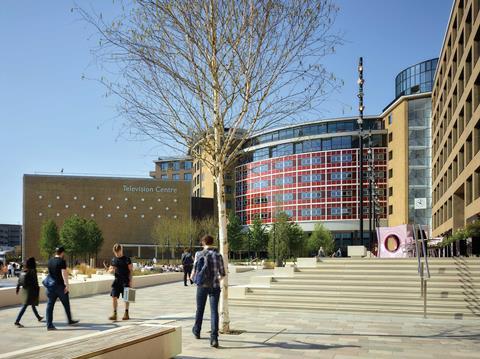 Television Centre
London
Architect: Allford Hall Monaghan Morris
Client: Stanhope / Mitsui Fudosan / AIMCo / BBC Studioworks
Contractor: Mace
Submitted by Allford Hall Monaghan Morris
The term iconic is much over-used but it genuinely does apply in the case of the former BBC HQ, whose familiar "doughnut" footprint formed the opening credits to generations of BBC TV programmes. Now the grade II-listed buildings have been comprehensively redeveloped into a mixed-use scheme that still manages to subtly honour its prestigious television and radio heritage while providing a whole host of residential, commercial, hotel and leisure accommodation across its vast west London site. Retained and refurbished studios now sit beside 162 new dwellings, most of which have been arranged in a curved building that sits adjacent to the original block.
Read part two of this feature online here