As conservation areas turn 50, they are coming under increasing pressure in major cities. Ike Ijeh looks at the battle between heritage enthusiasts and developers, and asks experts if they think the areas have reached a tipping point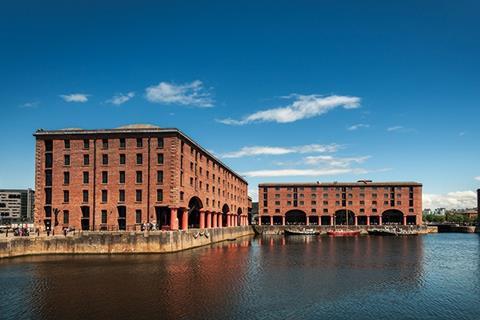 Fifty years ago this year, British Parliament signed into law an act that would have massive repercussions on the planning system and commercial development process in this country. The Civic Amenities Act 1967 enshrined conservation areas into law for the very first time and they have gone on to become a defining factor in the way Britain's towns and cities are developed.
According to Section 69 of the Planning (Listed Building and Conservation Areas) Act 1990 (which incorporated and superseded the 1967 act), conservation areas are defined as "areas of special architectural or historic interest, the character or appearance of which it is desirable to preserve or enhance".
It is incumbent on local planning authorities to identify these areas and ensure they receive special statutory protection in regard to preservation of character and control of development. The village of Stamford in Lincolnshire was the first conservation area created but there are now more than 10,000 across the UK.
Conservation areas were created because of mounting concern throughout the 1960s that new development was damaging the character and heritage of historic areas across the country. The listed building process had been in place since the hugely influential 1947 Town and Country Planning Act. But as listing only affords statutory protection to individual buildings, a circumstance that still exists today, conservation areas were designed to fill the gap and provide protection over a wider area.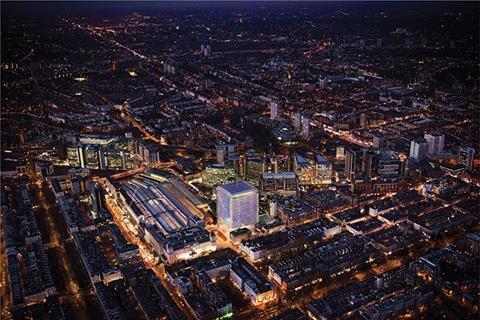 The introduction of the 1967 bill essentially heralded the official start of the conservation movement as we know it today. This gathered pace throughout the 1970s and, ironically, was itself galvanised by the proliferation of modernist architecture and the perceived threat this placed on historic buildings. Today conservation areas are still widely recognised as having been hugely successful in preserving the special historic character of thousands of urban areas across the country.
But as conservation areas celebrate their 50th birthday, is the tide turning? The housing crisis and local authority funding cuts have been partially responsible for a new intensity of development pressure in recent years and this has placed the relationship between conservation areas and the development community under considerable strain.
A number of high-profile and controversial projects across the country have forced the issue to the forefront and in places such as Liverpool, Manchester, and of course London, the pursuit of proposals that many have perceived as harmful to the special character of conservation areas has sparked outrage among local communities and heritage groups. And yet developers and planners often insist that the project in question is essential in providing jobs, homes and regeneration.
It is becoming an all too familiar stand-off and nowhere perhaps is this more the case than in Westminster. Westminster has 56 conservation areas, more than any other local authority in the country. However, while the council was once lauded as the model of responsible conservationism, recent appointments have been partially responsible for a change in direction that has seen the borough become home to a number of bitter conservation versus development flashpoints.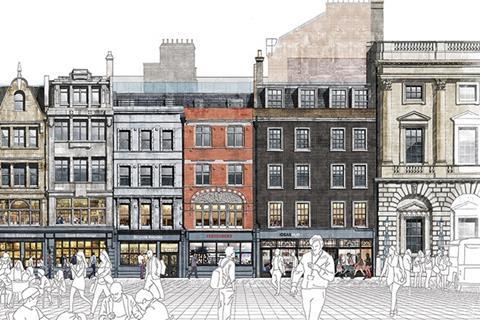 The most well-known of these are current proposals for the so-called Paddington Cube by Renzo Piano and Sellar Property. Itself a successor to the even more controversial 72-storey Paddington Pole, it has been awarded planning permission despite being in direct violation of national and local conservation area policy. Yet its proponents and even the planning authority cite it as being "essential" for local regeneration. Meanwhile, in 2015 King's College's now-abandoned plan to demolish unlisted buildings within the Strand conservation area caused uproar and grievously exposed protection loopholes within conservation area legislation.
And just last month Westminster also announced plans for a consultation on whether more tall buildings should be built in the borough. The more cynical-minded have taken this as code for the fact that the council would indeed like to see more tall buildings built in the borough, an undertaking that is presumably at odds with the fact that 75% of Westminster is covered by conservation areas whose guidelines restrict development of this kind.
The response to the proposal highlights the ideological schism that now exists in many UK cities between those who believe in the principle of conservation areas as legislative custodians of urban heritage and those who maintain that they should not be allowed to stand in the way of progress. Former National Trust chair and SAVE Britain's Heritage co-founder Simon Jenkins labelled Westminster's move a "disaster". On the other side of the argument, Mike Hussey, chief executive of developer Almacantar, which is redeveloping Marble Arch Tower within the borough and the Centrepoint Building in the nearby borough of Camden, commented: "It is encouraging that the council is edging away from its conservationist stance."
So on their 50th anniversary, have conservation areas reached a watershed moment when they are perceived by some to be in direct opposition to development pressures? Or does legislation need to be tightened to ensure that conservation areas can withstand these pressures and are given additional teeth to effectively execute their protective mandate for another next half-century? Opposite, three experts from different parts of the developer and heritage communities give their views.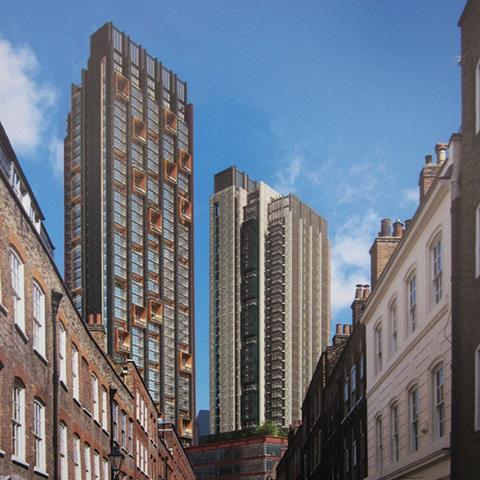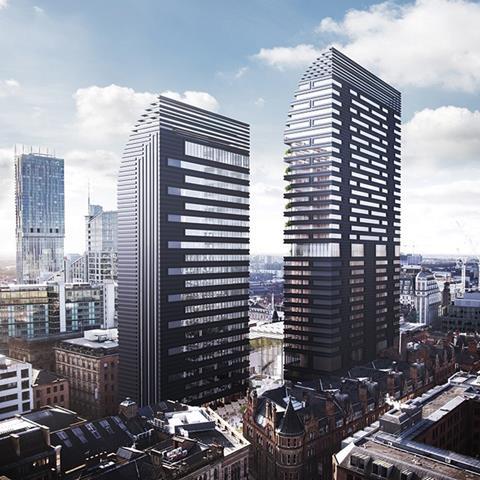 The historic buildings consultant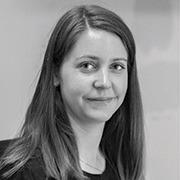 Hannah Parham
Director of historic buildings consultancy at architect Donald Insall Associates
Conservation areas have been an incredible success story and a source of greater civic good. They achieve a model for sustainable development and ensure the adoption of a higher quality of design across the built environment.
If you look at development in the 1960s, context was ignored. Now it's paramount – heritage is one of our greatest assets and most architects now get that. But legislation has been one of the main reasons designers have been forced to acknowledge its importance.
Any mechanism of control will stop some things and allow others. Particularly when that mechanism is an exercise in judgement. Also, because conservation areas are clearly defined by policy, they're often cited as the knee-jerk reason for refusal when a development might also be inappropriate for a whole host of other reasons. That's often why heritage gets a bad name. But in the main, conservation areas get the balance between development and protection right. They're certainly not anti-modernity either, as they reflect timeless values."
We should also be thinking about future heritage. Areas that aren't historic but may have a unique essential character, Canary Wharf, for instance. Although I appreciate there probably isn't much of public appetite for increased legislation, there's an argument to say that the principle of recognition and enhancement that underpins conservation areas should be applied much more widely.
The campaigner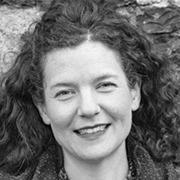 Henrietta Billings
Director of SAVE Britain's Heritage
Conservation areas are about celebrating as well as protecting our heritage and ensuring that special attention is given to issues of townscape and character.
As a country we trade so much on our history and heritage; these are often the most valued parts of our cities. The whole point of conservation areas is to stop harmful development that detracts from this character and risks wiping out the past.
It's been consistently proven that people like living such areas, they raise house prices and ensure sympathetic development. But this is ironically why they're under pressure. By raising property values, they attract developers seeking to make financial capital. Then those developers propose schemes that undermine the very qualities that attracted them there in the first place. It's a vicious circle.
There is no doubt that local authorities are coming under immense pressure to meet housing targets and fill funding gaps. There is also a significant skills and resources gap within local authority conservation departments, with several boroughs now sharing just one officer. Legislation doesn't necessarily need to be tightened. It just needs to be applied properly. Addressing these issues at a local level would have prevented many of the decisions we've seen that have sparked controversy, not just in London but in historic areas of cities such as Liverpool and Manchester, too.
The tall buildings threatening conservation areas in London and elsewhere are part of a current trend. We had tall buildings in the 1970s and 1980s – in the 1980s there was a backlash against modernism generally. But now tall buildings are back, often justified by housing need. But this is a red herring, the vast majority of tall buildings that threaten historic areas in London are luxury towers, not affordable ones.
Look at areas like Castlefield [in Manchester] where a thrilling new development has been created in a conservation area and benefits from its distinctive historic character and industrial feel. We should work with history rather than fight against it. Those who pitch heritage and conservation against each other are perpetuating an inflexible and unimaginative argument, and it's a real shame that in 2017 we still haven't learned from the mistakes of the past.
The architect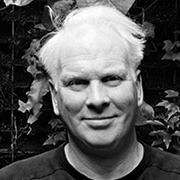 Chris Dyson
Principal at Chris Dyson Architects
Like well-furnished rooms conservation areas are worth preserving as they are recognised as having intrinsic cultural value (materials, details or design configurations) at many levels be it listed buildings and/or unlisted buildings that come together to form good places. That said they should not be absolutely preserved in aspic; it should be possible with due creativity, consideration and care to adapt, alter or even extend individual or public spaces within these conservation areas. Change should be carefully controlled and abuse of the law heavily sanctioned.
Yes, conservation areas can be an impediment to development and rightly so. I think development should adapt and change to suit the conservation area.
Conservation area enforcement only comes to play when laws are ignored and broken. In my view it's that simple. My advice to investors, developers and clients is to employ a good architect to achieve the best solution possible and be prepared to alter your ambition when working in a conservation area.
Regarding recent conservation area controversies in places like London, Liverpool and Manchester, I see a distinction between "preservationist" and "conservationist". The former wants no change whereas the latter is considerate of the changing needs of society and working within a cultured context. As a modernist working in a cultured context I think conservation areas are extremely important. The conservation area concept is now 50 years old and I think we are now seeing talented young design architects rising to the challenge of conservation areas, which I think is better for all cities and not just London.