Since coming to power in 2010, this government has tried to engage with the construction industry to make public spending on buildings and infrastructure leaner. Here the minister for the Cabinet Office counts the ways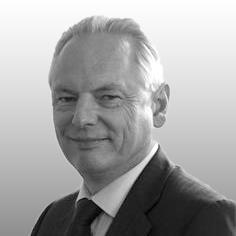 The construction industry is vital to our economy and crucial to this government's long term economic plan for Britain. Across the country it accounts for 7% of GDP, is a significant source of jobs, and literally creates the schools, hospitals, and roads that we all rely on.
When we came into power this coalition inherited a situation where we were spending four pounds for every three we took.
The backdrop was of much tighter public sector budgets, but rising demands for public services. So we set out to find ways of doing more for less, and to reform public sector construction to ensure it was innovative enough to thrive in the long-term.
Our reforms began soon after we entered power. We published an ambitious Government Construction Strategy in 2011. This set out to drive innovation, get the best deal for taxpayers and make public sector construction 15-20% more efficient by 2015.
What does that mean in the real world? Take a tangible example from the Education Funding Agency. They are building the equivalent of seven schools for the old price of five. That's really something
Three years on and we've made real progress. We recently announced that government construction saved £840m last year, against a 2009/10 baseline. This is a huge saving and something of which we are really very proud. What does this mean in the real world?
Well, take a tangible example from the Education Funding Agency. They are building the equivalent of seven schools for the old price of five. That's quite something. Less waste and more of each taxpayer's pound spent on the things that matter.
These savings have enabled us to increase our commitment to new construction projects and allowed our pipelines to continue to grow. The last iteration outlined projects worth £119bn and our updated pipeline will show a further increase when announced at the Government Construction Summit.
Some great initiatives have helped us achieve these impressive savings.
One of our key reforms has been the publication of benchmarks to establish what a project should cost. It seems amazing that before the strategy, few government clients had compiled their benchmarks and made them widely available. Now, we've made this data open to the public which is making departments publicly accountable for their savings.
Not only are we making huge savings, but we now have an industry that is being challenged to be innovative and competitive to succeed. We've also reduced costs by mandating the use of digital technology.
This includes BIM and Government Soft Landings which modernise construction by encouraging early engagement and allowing information to be shared between different project participants. Gone are the days when a building was handed over but the occupants didn't know how to turn the lights on.
I'm pleased to say that the UK is now recognised as a world leader in the use of this technology, and that the industry is responding positively. We have got large scale adoption of BIM, especially amongst savvy SMEs who are unlocking its potential and now competing with their larger counterparts.
We've also changed the way we procure construction projects. We published guidance on new models of procurement which will help reduce waste and improve relationships.
The three new models were proposed by industry and we listened and learnt from your feedback before finalising them. Their use will make us a more intelligent client, and it's good to see that there's been a keen interest in adopting these models in both central and local government.
We have also been determined to make things more straightforward for suppliers by removing excessively bureaucratic and expensive processes which were shutting SMEs out of the bidding process. This includes standardising pre-qualification questionnaires and building the Contracts Finder website (online.contractsfinder.businesslink.gov.uk), which gives businesses a single place to survey everything on offer from government.
In the past, businesses had no idea what government opportunities were coming up and we had no idea what they could offer. This didn't benefit anyone, so government construction became the first sector to publish a pipeline of upcoming opportunities.
This is allowing suppliers of all sizes to plan, get ahead of the game, and ultimately grow - especially SMEs. But we know we are not perfect. That's where Mystery Shopper comes in, offering suppliers a place to report poor public sector procurement practice.
It's not enough to just win a contract - suppliers need to be paid on time if they are to survive. Too often this hasn't been the case, so we've made it a contractual obligation for all central government contracts to pay down to tier three within 30 days. In fact, we've already achieved our target of over £4bn of spend via Project Bank Accounts.
All this is just the beginning. Sustained success will depend on government and industry continuing to work together to create better public services and a better future for construction in the UK. I look forward to seeing that happen.
Francis Maude is minister for the Cabinet Office