Building caught up with Land Secs' head of project management on procurement, selecting contractors and upcoming work
Neil Paterson is head of project management, London Portfolio, at Land Securities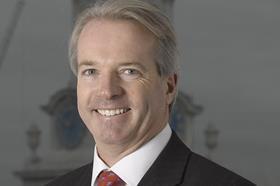 What's your pipeline looking like?
In 2013/14, we have 1.7 million ft2 of office development and 270 residential units under construction, just in London. We're on site with Victoria Circle, the Zig Zag Building and King's Gate and 20 Fenchurch Street, and we're hoping to place the contract for 1 & 2 New Ludgate next month. We're also demolishing 1 New Street Square in Midtown, and the intention is that we contract for the redevelopment in Q2 2014. That's going to take us through to 2015/16 and then we have new projects coming through for the wave from 2016.
Our tendering will probably gear down a little bit now – quite a lot has gone through so far, and even though we may have a whole series of schemes ready to go, it depends on factors like tenant demand. For 1 & 2 New Ludgate, we agreed a price with Skanska 17 months ago and are now in the process of deciding whether to push the button. We're quite flexible about getting prices from the market and then deciding whether we want to go to contract.
Where we can, we are changing our product from office space with retail at ground floor to residential. For example, the Zig Zag Building and King's Gate was going to be all offices and we reduced that to two-thirds halfway through the design.
Are you changing the way you work with your supply chain, and if so how?
Not really. We've got a very limited number of companies we use for large schemes – Sir Robert McAlpine, Mace, Skanska and Lend Lease. We generally stick to these few unless they manage to cock something up, and then we put them on the backburner for a while. But generally they don't.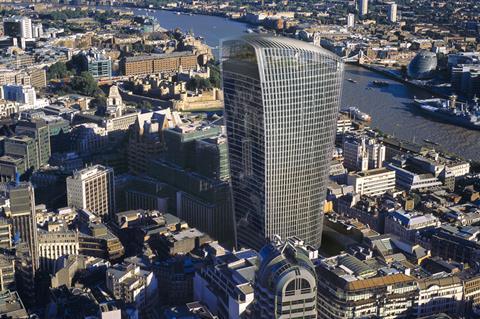 How do you procure construction work?
It depends on whether we are funding it or whether we've got a JV partner. We've got two joint ventures at the moment. One is with Canary Wharf – there, Canary Wharf are building it for the joint venture partner on a construction management basis.
If we're funding a project and if the market is right, we'll do single stage design and build. If we've got a very complicated project, like Victoria Circle, we'll use two-stage design and build.
What are your priorities when selecting contractors?
They need to be reliable, consistent, produce a fantastic quality of product and be fairly flexible, as well as having an excellent team who know how we work.
We constantly review the companies we use, and we have people banging on the door every single day of the week trying to get onto the tender list. We will depart from that list if it looks like they're overextended with us or other clients. We have an honest conversation – we prefer them to say "we're up to our eyebrows, we won't be able to service the project the way you would like us to service it", and we say "that's fine".