Unpredictable labour and material costs are huge risks to projects so you need effective mitigation plans, says McLaren Construction's Maurice Archer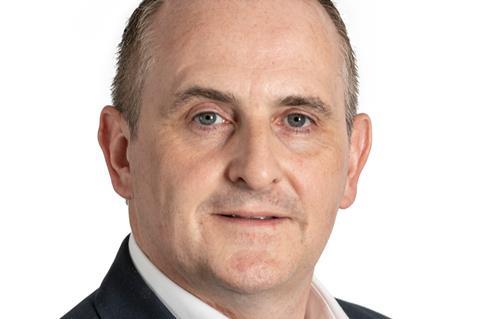 Our industry is facing unprecedented times, with the impact of both Brexit and covid-19 restrictions being felt among main contractors and our supply chain alike.
The current market is very volatile and unpredictable, with significant cost movements impacting labour and materials rates and prices at very short notice.
By way of example, contractors and subcontractors had an unwelcome Monday morning shock recently when a global steel producer announced a 16% price hike to come into effect immediately.
An increasingly tight labour market and industry competition to attract key skilled workers, is resulting in mounting wage pressures; while the unavailability of raw materials and challenges faced by the manufacturing and distribution sectors has equally resulted in materials price increases and shortages.
These cost pressures are being felt across all trades and specialist work packages.
Many developers are having to re-visit their initial appraisals when purchasing sites
How do our customers cope with this? In the private sector many of the leading office, industrial and build-to-rent developers, with whom we enjoy repeat relationships, are having to re-visit the initial appraisals they made when purchasing sites and fundamentally reassessing their calculations.
Some developers make excellent returns when buying sites at the bottom of the market and then building during a strong leasing and sales environment, but the opposite can also be true.
We liaise closely with our existing supply chain on a daily basis to fully understand and even foresee potential issues. This proactive approach has allowed us to review and agree potential mitigation measures with our customers.
We have been able to schedule out key risks and produce action plans on a package-by-package basis, identifying opportunities to offer advance commitments to secure early manufacturing slots or to secure materials on long lead-in periods. We have also procured off-site storage facilities where appropriate to protect against potential delays to delivery dates.
From our experience, the best outcomes are achieved by reviewing and managing inflationary risk jointly with our customers.
We have implemented a robust management and monitoring process on all our projects, ensuring that we continually track current and future materials and labour availability, and then empowering the site teams to take the necessary actions to secure these resources for the benefit of the project by agreement with our customers.
Our supply chain is carefully selected by our procurement director and senior members of our regional management teams, from a list of tried and tested subcontract partners and specialist suppliers.
We took the difficult decision to decline a handful of fixed price opportunities, because we forecast that we would have suffered significant losses
Our rigorous selection processes include compliance with nationally recognised compliance charters alongside our own bespoke financial, capability and capacity checks, to ensure that we select partners who are able to service our projects to our exacting standards.
Commercial and performance checks are continued by the project team throughout the delivery of our projects, allowing us to track and effectively manage any potential risks to performance and the supply of materials.
We also continue to work with key industry suppliers to closely monitor current and future availability of materials, and where necessary, we are able to make advance commitments to reserve specific products at pre-agreed rates and prices.
However, the construction and property industries need to do more to ensure that we escape some potential major pitfalls ahead.
At the beginning of last year, we took the difficult decision to decline a handful of fixed price opportunities, because we forecast that we would have suffered significant losses had we undertaken them. Having seen the subsequent movements in the marketplace, we are convinced that we made the correct decision.
We should all learn from our past experiences in construction, and it was clear that there would be a high likelihood of inflationary pressures spiralling after such an unprecedented lockdown.
Contractors also have a part to play during this demanding period. We have maintained sensible payment terms with our subcontractors because we recognise our duty to support them when they are under as much pressure as our customers.
We are also committed to maintaining our apprenticeship programme, with 10% of our staff now working through apprenticeships and a large network of apprentices at our subcontractors also supported by McLaren Construction.
The construction industry is very adept when faced with a challenge. During a recession that challenge is a shortage of work, and post-lockdown we are faced with the differing challenges of opening up again.
By partnering with our customers and staying loyal to our subcontractors we are confident that we can continue to prosper throughout 2022.
Maurice Archer is McLaren Construction's group strategic director