The PI insurance crisis could be solved by insurance-backed alliancing and rewarding evidence of technical competence, writes Rudi Klein
Significant increases in insurance premiums have raised stress levels across the construction industry. I recently heard of one business being quoted a premium of £75,000 for £1m worth of professional indemnity cover!
Professional indemnity (PI) insurance is a form of performance-related assurance which, for contractors, comes on top of other performance securities such as bonds, retentions and guarantees.
The Grenfell Tower tragedy may have been the spur for recent rises but PI premiums have been increasing steadily for some years – and the impact is falling most heavily on small and medium firms in construction supply chains.
Most companies are required under contracts/warranties to keep PI cover in place for 12 years. As balance sheets continue to deteriorate, insurers have become even more reluctant to provide cover and, if they do, a large excess is usually required.
This madhouse of a system continues to sow the seeds of PI claims
Before we run off to rough up a few insurers, we need to reflect carefully on one crucial factor: the problems we are experiencing with PI are the result of a traditional construction/infrastructure procurement process driven by a lowest price culture – and the need to effect wholesale risk transfer.
Specialist contractors are often expected to embark upon design development when they have little knowledge of the overall design intent or the calculations underpinning the initial work. This madhouse of a system continues to sow the seeds of PI claims.
Irrespective of whether or not they have design responsibility, firms in contracting supply chains are inevitably required to take out PI cover and even double up on any existing cover. Often this reflects tick-box exercises but the upshot is that it imposes an intolerable burden on cash-strapped firms. Why do we have project participants taking out similar policies of insurance in respect of the same type of risks?
In the 1990s, the Design Build Foundation, based at Reading university, carried out research that revealed £3bn a year was wasted on having overlapping insurance policies that duplicated cover. At today's prices, this waste would have more than doubled to between £6bn and £7bn – and clients are paying for this waste.
PI cover is a liability-based cover. It is about scrabbling around to find fault. A while back, brokers Griffiths and Armour worked out that, for every £5 of premium spent on PI cover, £4 was spent on untangling liability rather than on putting matters right.
We must redouble our efforts to put forward projects to trial insurance-backed alliancing
Insurers should be questioning the procurement practices adopted on projects they insure. Eight construction insurers left the market in 2019 due to horrendous losses. Huge water damage claims – usually occurring just before handover – were caused by the use of substandard materials and poor workmanship. This was invariably the result of suicidal tendering, the use of so-called "value engineering" and payment abuse.
This is why we must redouble our efforts to put forward projects to trial insurance-backed alliancing. This relies on a financial loss policy that insures the cost plan against cost overruns subject to an excess: the excess is shared by the alliance in pre-agreed proportions via a pain/gain share mechanism.
The policy includes contractors' all-risk cover, public liability cover and 12 years of latent defects cover. Apart from the client, the alliance comprises key members of the delivery team, (consultants, project manager and specialist contractors) selected on their willingness to collaborate and their capabilities in delivering the required project outcomes.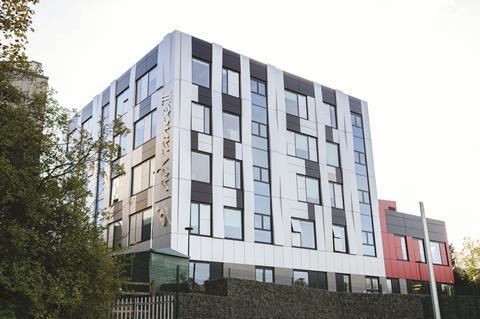 The first pilot project was a £12m extension to Dudley College of Technology in the West Midlands, which was completed defect-free ready for the academic term and achieved savings of 6.5% on project costs. It also achieved an energy performance certificate A and won first prize for integration and collaborative working in the 2018 Constructing Excellence National awards. Two other pilots – the refurbishment and extension of the Derby Silk Mill museum and a further Institute of Technology at Dudley College – are in progress.
Because independent facilitation and technical/financial risk assurance are embedded in the process, the risk of a claim against insurers is greatly reduced. Insurers would do well to look to insurance-backed alliancing as a better alternative to the traditional policies, which (so far as construction is concerned) are not serving them well. The insurance industry should also be encouraging firms to improve their technical and professional competences and demonstrate evidence of this.
On the contracting side, some premier engineering trade bodies have accreditation and inspection schemes that member firms have to sign up to. Unfortunately, out in the marketplace reputable firms that have invested in maintaining high standards lose out to those offering the lowest price.
It is time for high-level dialogue between government, clients, industry and insurers
Insurers should be offering reduced premiums to firms that have been accredited and inspected for quality and technical proficiencies. Procurers would then think twice before giving contracts to non-accredited firms that do not have access to PI. This could lead to a statutory licensing system similar to those in some Australian and US states.
The rising costs of PI cover must drive change in the way we procure construction and in improving both individual and corporate competence. It is time for a high-level dialogue between government, clients, industry and insurers on how we can achieve these objectives. Perhaps the onset of a building safety regulator will provide an appropriate backdrop to such dialogue.
Rudi Klein is chief executive of the Specialist Engineering Contractors' Group