Today contractors can register their interest to help build 40 new hospitals in England, Natalie Forrest sets out the client expectations
Six months into my new role leading the government's new hospital programme, I've been excited by the scale of these pioneering plans and the momentum we have already achieved. After over 30 years of experience in the NHS, in roles ranging from nursing to chief executive, I am determined to ensure the largest hospital building programme in a generation benefits everyone, from patients and NHS staff to suppliers and the local community.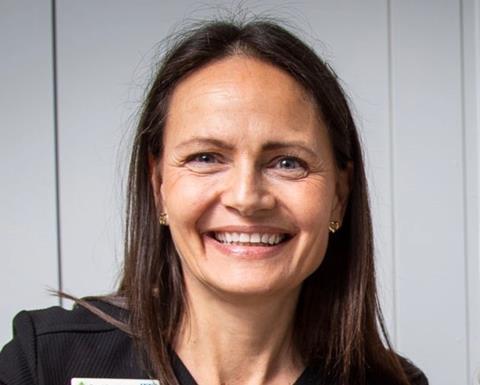 These ambitious plans will see 40 new hospitals built across England by 2030. Together with eight established schemes which secured investment previously and are set to deliver over the next 10 years, this will mean a total of 48 hospitals by the end of the decade. The government has confirmed an initial £3.7bn in funding over the next four years to support this delivery.
To achieve this, my team at the Department of Health and Social Care and NHS England and NHS Improvement are taking a whole programme approach to delivering this initiative, which means maintaining oversight of the whole decade-long project, and ensuring experiences and best practice are shared between all schemes so we build the best possible hospitals across England.
This approach will allow us to develop standardised design and construction methods, such as modular construction, which can be rolled out rapidly across the other builds while also representing value for money for the taxpayer.
The schemes will prioritise sustainability, digital transformation and modern methods of construction
Today, we have reached an important milestone as we launch our prior information notice for the construction of the new hospitals, and a survey for suppliers to register their interest. We will be asking contractors of all sizes, across the whole supply chain, specialising in everything from building facades and fit outs to plumbing and professional services, to submit their expressions of interest to play a part in this programme.
Our vision is for all of the new hospitals to put the needs of patients, NHS staff and local communities at the heart of their designs, and I hope all potential suppliers will take this into consideration.
> Also read: How the pandemic is transforming healthcare
As part of this, the schemes will prioritise sustainability, digital transformation and modern methods of construction, so they are constructed as efficiently as possible and to the highest standards.
Later this year, we will be bringing forward the world's first net zero carbon hospital standard to support the development of these new hospitals. This will involve the use of innovative materials such as low-carbon concrete and steel during construction and design elements that allow for flexibility in how care will be delivered in the future.
For example, we want to see new hospitals using efficient heating, lighting and ventilation systems, which will make an important contribution to the government's net zero target, and wider ambitions for sustainable development as well as the NHS's targets to become net zero by 2040.
This new hospitals building programme forms part of the government's wider Health Infrastructure Plan, a strategic long-term investment to ensure our healthcare system and staff have the world-class facilities they need for the future.
We are continuing to work closely with the NHS Trusts involved to plan how and when their new hospitals will be built across the decade, so new services for patients and staff open on time and within budget.
The sheer scale of our endeavour means we will be delivering a range of market engagement activities over the coming months and years.
I encourage all suppliers who have the innovation, ambition and appetite to partner with us and help deliver this historic programme, to register their interest with us via https://www.smartsurvey.co.uk/s/NHP-PIN/.
Natalie Forrest is senior responsible officer of the New Hospital Programme at the Department of Health and Social Care