A reader gives some views on Ann Minogue's wish list for 2013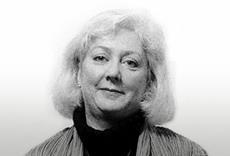 Ann Minogue is so right in nine out of her 10 wishes for 2013 (11 January, page 43). I do agree about why she finds BIM obscure.
Perhaps her accurate attack will do what I have so far failed to do – flush out some real answers from the experts.
I am less sure about her blaming the QS for the existence of provisional sums. The QS is only the messenger: the message is down to client and designers. In my experience, provisional sums usually arise when the exasperated QS is under pressure to complete the tender documents and the design is incomplete.
But in the wider sense, Ann has no need to feel frustrated. There are occasions when provisional sums are quite justifiable and client and designer have agreed to using the device.
Apart from this, her article captures much of what is wrong in the industry. Perhaps Building would provide the space for her to tell us: what are the other five wishes that she asked construction's fairy godmother for?
Malcolm Taylor, FRICS, Lancaster