The public sector has the opportunity to lead by example when it comes to training young people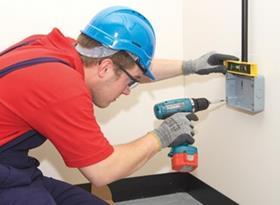 All credit to Balfour Beatty for speaking out on the issue of apprenticeships and calling for more robust clauses in public construction contracts to ensure young people are able to complete their training.
It's one of the reasons why the construction industry has been campaigning so hard for the systematic inclusion of community benefit clauses in public contracts. These would recognise the creation of sustainable local training and employment opportunities as a key criterion for selecting a contractor.
The public sector has a real opportunity here to lead by example. Despite the impact of the recession, it's worth remembering that the construction industry remains the backbone of Scotland's apprenticeship system, offering thousands of young Scots high quality training opportunities. It's time we hardwired these benefits into the public procurement system and I look forward to the rapid introduction of new legislation promised by the Scottish government that will address this issue directly.
Michael Levack, chief executive, Scottish Building Federation