Tom Lowe has been covering the vital final days of the climate crisis conference. Here's his final despatch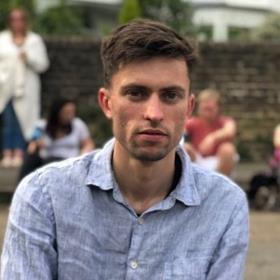 I'm back in London after two days of hobnobbing around the COP26 climate conference with the greenest people in the UK construction industry. I have been doing interviews for our Building Talks Net Zero podcast from the conference (available from Monday), finding out what firms are doing to get to net zero and what impact this transformation will have on projects in the coming years.
Finding somewhere quiet enough to record audio has been the biggest challenge. The green zone, where fringe events have been taking place, has been open to the public and was bustling not only with industry people but also with crowds of extremely excited kids on school trips. They were a heartening sight for sure, but resulted in me constantly scrambling to find new places where my interviewees - including Skanska UK chief executive Gregor Craig and Mace chief of staff Hannah Vickers - would be audible. I eventually settled on an exhibit on an upper floor encouraging people to use google maps to spot walruses, which was oddly quiet.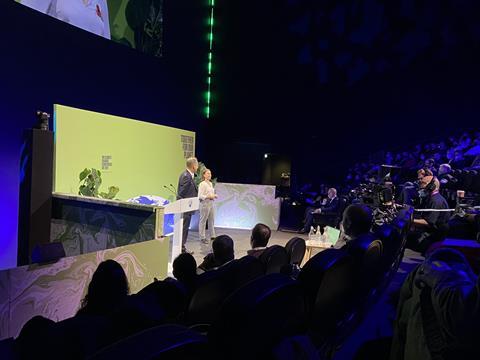 >> Also read: All our coverage of the issues surrounding COP26

>> How construction can (help to) save the world
Yesterday's events in the green zone focused on the built environment, which contributes nearly 40% of global emissions. The Construction Leadership Council held a 90-minute event on how the industry would get to net-zero, co-chaired by Cundall's 26-year old sustainability engineer Sarah Linnell. She told me that construction needs to learn how to be less "resource-greedy" with the materials they use, arguing that the industry needs "everyone at every level trying to think differently" to get to net zero.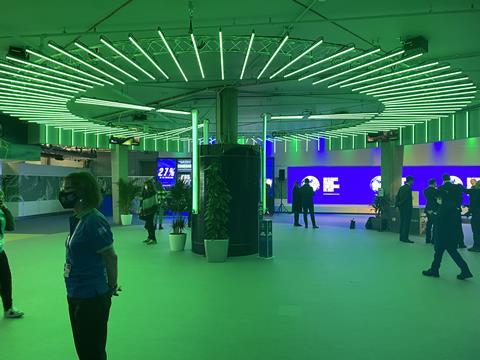 Today is the last official day of the conference, and delegates from countries across the world have been locked in talks overnight to draft an agreement on limiting carbon emissions which has a global consensus. After successes at the end of last week on ending deforestation and reducing methane emissions, reports suggest the optimism is starting to fade. Several countries including China, Russia and Saudi Arabia are blocking progress on ending fossil fuel subsidies, and the EU - traditionally a major force in climate talks - has been failing to provide leadership. Negotiators have been busy rebooking hotel rooms in expectation of staying in Glasgow over the weekend.
The UK has emerged as the most hawkish major power at the conference in terms of cutting carbon, and the country's construction industry has also been stepping up. This morning the Construction Industry Council announced it had appointed Faith & Gould to provide firms with best practice guidance on how to manage costs while reducing emissions. Setting targets is one thing, but reliable advice on how to stay solvent on the path to net zero will be the real game changer.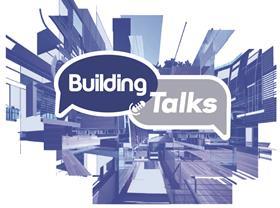 You can hear clips from Tom Lowe's COP26 interviews in the next episode of the Building Talks Net Zero podcast, out on Monday. Click here to find out more and for details of how to subscribe to the series