We need to substantially change the way we work to achieve the highest standards of energy efficiency and enjoy the benefits this would bring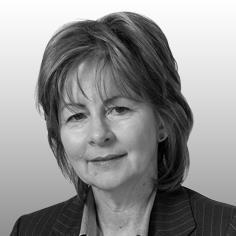 I welcome the Liberal Democrats' recent commitment to halve the UK's total energy demand by 2030. I too believe that reducing energy demand can contribute more cost-effectively to meeting energy and climate goals than supply side measures, and that the jobs and innovations which would flow from such a policy commitment would be a huge benefit.
As a member of the UK Green Construction Board, I am mindful that our Low Carbon Routemap Report, launched earlier this year at Ecobuild, sets out how 54% of all UK emissions (2010) are due to domestic operational carbon (primarily domestic heating), and highlights how an 80% emissions reduction scenario by 2050 assumes that around 95% of our 'easy to treat' homes and at least 70% of 'hard to treat' homes need to be retrofitted with insulation, draught proofing and superglazing by that date. Under this scenario, the report estimates that annual spending on domestic retrofit alone could reach £4-4.5 billion.
The Liberal Democrats' stated aim is to transform the Green Deal into a comprehensive one-off programme to bring all homes up to the EnerPHit standard (the German Passivhaus retrofit standard) by 2050. In my evidence this summer to the All Party Parliamentary Group Inquiry on sustainable construction and the Green Deal (on behalf of the RIBA), I referenced the EU Energy Efficiency Directive which requires nations to "mobilize investment in the renovation of the national stock" and gave as an example a project my architecture practice is working on at Thamesmead where we are required to deliver the Passivhaus EnerPHit standard.
Here we are in the construction phase of a project to demonstrate energy efficiency in the 'deep' retrofit of an apartment block, which demands a managed approach to the design and delivery process including rigorous design and change control procedures, where manufacturers' values and construction details are checked via Passivhaus accreditations or via our detail-specific thermal analysis.
Using the Passivhaus software tool (PHPP), we are designing an integrated retrofit set to achieve a 90% reduction in building space heating demand (to be monitored), working with a contractor whose build quality is being checked and recorded to ensure elements are actually delivered as designed. The ultimate test of these measures will be whether residents are comfortable and healthy in their homes as well as paying around £100 per year for space heating, but the implications of such projects for knowledge, skills and accountability for all members of the delivery team demand a substantial change of culture.
Lynne Sullivan is a founding partner of Sustainable BY Design