How will clients' changing demands shape the way consultants work and offer value?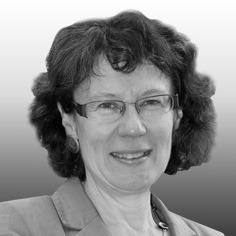 Historically, consultants have prided themselves on providing value, but the age of austerity has seen a sea-change in buyer attitudes which is posing enormous challenges to the property and construction professions.
I suspect the change in attitude isn't just a matter of clients wanting to pay less, but reflects what is happening in the retail arena. There has been a massive increase in pound shops, value ranges and cut price supermarkets as the national psyche moves to a more absolute evaluation of cost.
In the property and construction market the equivalent behaviour is e-tenders, reverse bidding, mini-competitions within frameworks and much heavier weighting of cost against quality in bid competitions.
Many clients with national or international portfolios are moving towards appointing one or two practices to deliver all of their projects across the world. This is the result of clients slimming down or eliminating regional procurement teams and concentrating buying in one central location. This approach both reduces the overall cost of procurement and raises the stakes for the bidders.
Is there a risk that our services become so standardised and un-challenging that they are little more than administrative?
This is creating "can't lose" bid scenarios which encourage consultants to make highly commercial decisions in an attempt to gain a national or international prize.
Clients with smaller portfolios are using frameworks or buying clubs, and recently we have seen an increase in fixed fee bidding where the client determines the price and pretty much says to the consultant take it or leave it. The serious impact of this trend is reduced collaboration and less risk and reward sharing.
There are a number of reactions from consultants to this shift. There is a move towards matching scale with scale and a rise of large super-consultancies with critical mass and global coverage. There is a reduced cost of production with staff working longer hours for less remuneration and the use of cheaper, less experienced staff. There is also an increased use of technology and standardisation to make service delivery more efficient.
Finally and perhaps most worrying is the paring back of the service to match the clients' aspirations. In the competitive marketplace for brainpower, will we be able to offer enough to maintain individual's professional interest? Is there a risk that our services become so standardised and un-challenging that they are little more than administrative?
My view is yes – the issues are complex and challenging and that will provide ample professional challenge, yes some roles will become more administrative, but that allows whole new careers to be developed. Overwhelmingly, just like the retailers, we need to understand our customers' changing needs and drivers and provide solutions that satisfy them and demonstrate not just the value, but the added value to the customer, of our professional services.
Ann Bentley is chairman of Rider Levett Bucknall UK and director of the Rider Levett Bucknall global practice