Sit back to hear some strange tales from the world of construction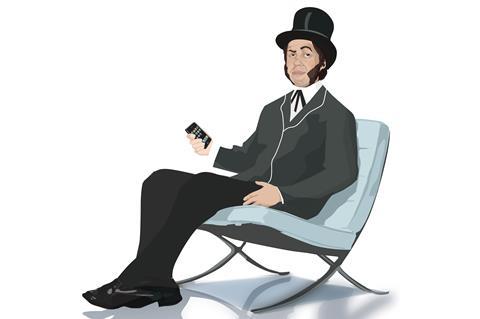 Dull news just in
It's not too often a chief executive wants an improved set of profits to be known as borderline boring but given the past few years that Kier has had, Andrew Davies is more than happy with that moniker. "Reassuringly dull," is his assessment of the firm's latest numbers. "We're doing what we promised to do." I think Kier's investors will take this particular shade of grey for a few years yet.
More of the same
My hack struggled to see too much of a difference between the recent results announced by M&E firm T Clarke and a trading statement it put out in late January. Last week's headline numbers for turnover, pre-tax profit and order book were all the same as the update six weeks earlier. Made writing the story a bit easier, I suppose.
Mum's the word
Keller said it has repaid all the furlough money it claimed during the pandemic. The ground engineering firm's boss, Michael Speakman, reckons it was a bit of a no-brainer. It had done well enough, he says, to allow it to return the sum, which was less than £1m. Not a vast amount, let's be honest, for a firm with a £2bn-plus turnover. He adds: "I always think in situations like this: what would you tell your mum? Would you be proud?" Good moral barometers, mums.
As ever with a job of Crossrail's size, there are all sorts of mind-boggling facts such as the one about the project having 10,000 fire doors – most of them bespoke
Secrets of a QS
A chat with Exigere partner Dan Fryer reveals he was once on the end of a tongue-lashing about cost consultants from, of all professions, an architect. Pots, kettles and all that, I know. "She didn't know I was a QS," Fryer recalls of his encounter with a practice that is rather well-known before deciding to let it lie. Who knew diplomacy, as well as cost-cutting, was a skill in the QS armoury? Not contractors, I suspect.
Smooth operator
One of my team was sent to a press preview of Crossrail last week. I'm tempted to say she's not come back, having presumably disappeared into the black hole that has consumed so many hopes and dreams on that job. But she has returned and told me chief executive Mark Wild was in chipper form. "When we get on the train," he mentioned to the assembled scribes, "think of the ride, how smooth it is. You'll notice the noise it produces is nothing like the Central line." Amen to that. I have had to relocate to a neck of the woods which requires using that line. It really is an unbearable din.
Trial by fire
As ever with a job of Crossrail's size, there are all sorts of mind-boggling facts such as the one about the project having 10,000 fire doors. Most of them are bespoke, apparently, with the first pair sent off to Germany to be chucked into a furnace raging at 3,000ºC to make sure they worked. They did, but quite why they had to be incinerated 350 miles away, I'm not sure. Still, it prompted one of the hacks to remark later: "They're used to burning money."
Some cheer for the blues
Chelsea fans can rest easy if One Hyde Park developer Nick Candy buys the club. It's been put up for sale by the recently sanctioned Roman Abramovich so it could take some time but, asked the all‑important question, "fine dining or home cooking?", a while back, Candy told this magazine he was a home cooking man. Pasty and meat pie lovers at Stamford Bridge will be heartened, I'm sure.
Calling time
Eyebrows were raised this month when the sponsor body overseeing the restoration of the Palace of Westminster said the project might not be finished until the end of this century. That makes painting the Forth Rail Bridge seem speedy.
Swing time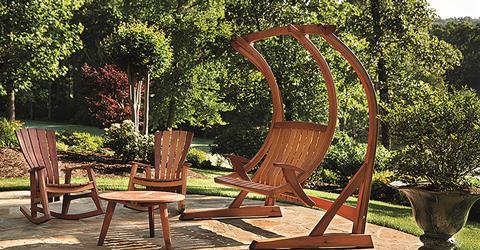 American company, the wonderfully named Brian Boggs Chairmakers, is flogging an outdoor swing for, wait for it, $12,100. That's, like, nine grand in real money. It's made from Honduran mahogany and, it says here, is inspired by the flowing curves of Asian timber frame architecture. It's a deal. I'll have a dozen.
Send any juicy industry gossip to Mr Joseph Aloysius Hansom, who founded Building in 1843, at hansom@building.co.uk