This week, Mott MacDonald's outgoing chief shares his most memorable moments, ISG finds its US owners fail to appreciate a cricket win, and the Danes give the City of London a lesson in how to be cool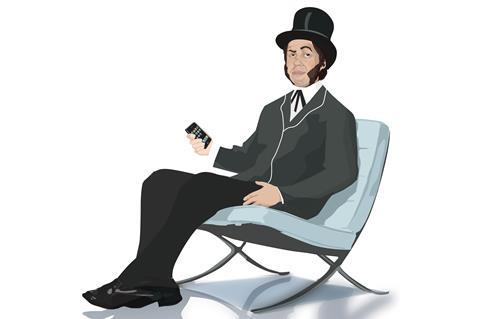 True grit
Mott MacDonald chair Keith Howells, who retires in June after 45 years at the consulting firm, seems to be a bit of a romantic. In a profile on the company's website Howells recalls some of his most memorable experiences: being on a yacht in a "huge" mid-Atlantic storm, being lost with a broken-down Land Rover in a Nigerian desert, driving from the UK to Iraq. And they go on: singing with a live band in Hong Kong, getting caught up in a failed military coup in Lesotho, and meeting a tiger on a footpath in a Nepali forest. One more memory made the list: "Getting married (second time round)." Some might consider this his most daring feat of all.
Soft soap
Last week one of my reporters visited Sellar's offices to learn about its proposed Renzo Piano-designed mixed-use development in London's Southwark. Planning consultant Chris Horn promised: "We wouldn't fill the [retail] space with chains. Our view is absolutely clear: we will let these spaces to the kind of independent businesses which already occupy Bermondsey Street." Why, then, asked my reporter, does the CGI for the development feature an Aesop shop front? The luxury skincare brand, which flogs hand soap at £27, already has 18 stores in London. Step forward Renzo Piano partner Joost Moolhuijzen to explain. "Sometimes CGI is too accurate," he admitted. Or inaccurate in this case.
Though I say it myself …
Jean Nouvel, the French architect who once boycotted the opening of his own building, even going to court to get his name removed from the Philharmonie de Paris – his €390m concert hall in the French capital – doesn't seem to feel the same about the Qatar National Museum he designed. Upon its opening last week, he gushed: "It is a total object: an experience that is at once architectural, spatial, and sensory, with spaces inside that exist nowhere else." Certainly not at the Philharmonie de Paris …
Stumped
ISG is pretty chuffed to have won the deal to build the new Compton and Edrich Stand at Lord's cricket ground in London. "It's very prestigious," says chief executive Paul Cossell, "given it's the home of cricket." The firm's US owners are, however, nonplussed by it all. "They've never heard of cricket so it's less interesting for them. They can't understand why a five-day match can end in a draw." I'm sure when the new stand gets built, they will be bowled over.
Tall stories
As temperatures rise over the merits of Foster + Partners' 305m-tall Tulip tower in the City of London, how developers and architects here must cast envious eyes across the North Sea to Denmark, where western Europe's tallest tower is planned for Brande, population 7,000. Designed for fashion brand Bestseller, the surrounding land in Jutland is so flat the 320m tall tower will be visible from 60km away. Nonetheless, it seems everyone is in favour of it. "There really is no opposition," says Anders Udengaard, a Socialist Left party politician. Morten Dickmann, a reporter for the local newspaper, tells the Guardian: "The Danish news media tried hard to find someone opposed but they couldn't find anyone." The story appeared on April Fool's Day but it seems it is no joke. Extraordinary.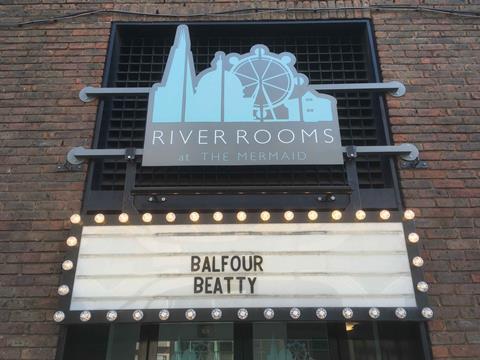 That's what i call diversifying
Spotted last week at the Mermaid theatre on the banks of the River Thames in London's Blackfriars. Construction is not known for its glamour, so I was surprised and delighted to spot Balfour Beatty's name in lights. But I can't help wondering if they meant Warren.
Send any juicy industry gossip to hansom@building.co.uk