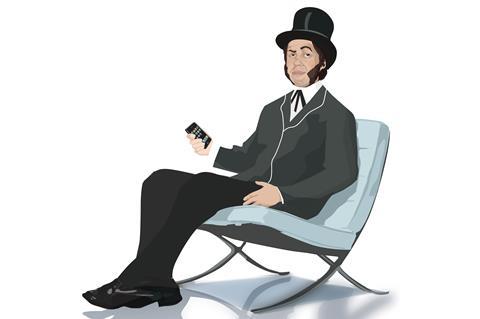 Bucks fizz
Good job Balfour Beatty is paying back that £19m it claimed last year in furlough money from the government, because its chief executive Leo Quinn positively revelled in detailing how much it was handing back to shareholders over the coming year. "It will be a £150m return," he roared. "It's as large as the market cap of some of our rivals." He was told he could have bought Kier with that amount. "And had lots of change," he quipped. He has a point, I suppose.
Man of the match
Quinn's respect for Morgan Sindall chief executive John Morgan is obvious. "The elder statesman of the industry" he calls Morgan, who has been in the construction game for more than four decades now. To use a cricketing metaphor, Quinn might be prone to the occasional loose drive (see above) but Morgan is definitely a straighter bat. Was his firm, wondered my hack, working up a bid for the fit-out of Google's new headquarters at King's Cross? The answer is almost certainly a yes but Morgan wasn't falling for that so easily. "As market leader in fit-out, we keep our eye on most things."
The answer to everything
Talking of diplomacy, Keller chief executive Michael Speakman struck such a tone when asked about what it was like working in Brazil when covid-19 struck. The geotechnical specialist was on the way to pulling out of the country before covid hit and sold its business there in April. But how had it been working in a country whose president, Jair Bolsonaro – who recently told his fellow countrymen to stop "whining" about coronavirus as deaths from it topped 260,000 – is considered to be a byword for not taking the pandemic seriously enough? "I share your concerns," was Speakman's fence-sitting reply.
Among the dozens of jobs the lucky person will be asked to do is 'moving Thomas between meetings and making sure he's always on time', 'remembering birthdays and buying gifts', and 'making a fancy dress costume'
A little prick
It might pain readers of a certain vintage to read the Twitter ramblings of Ian Brown, one-time lead singer of the Stone Roses and one-quarter of a band who made an album revered by the generation brought up on it. Alas, all good things must end and Brown, judging by his posts, now seems to be a covid sceptic and anti-vaxxer promoting conspiracy theories about it all. Sigh. I mention this because one of my team was talking to Gleeds' UK boss Douglas McCormick about life and he happened to mention he was due to get his vaccine shortly. "I'm very much looking forward to it," was his heartening observation.
The little boy's room
A quite extraordinary job advert lands on my desk. Thomas Heatherwick, the chap behind the Garden Bridge, placed an ad recently for a PA. The role was to "manage Thomas Heatherwick's personal life alongside studio related tasks". Nothing too demanding, then. Among the dozens of jobs the lucky person will be asked to do is "moving Thomas between meetings and making sure he's always on time", "remembering birthdays and buying gifts", "making a fancy dress costume", "organising Thomas' holidays and travel plans", "managing completion of Thomas' house" and "purchasing household and personal items for Thomas". It all sounds like the demands of a supermodel, so perhaps the CVs haven't been flying in. One Twitter wag summed it up rather well, I thought: "Seems they forgot 'pack and check Thomas has his lunchbox' and 'ensure Thomas has been to the toilet'."
50 shades of brown
It appears there are quite a few people in Edinburgh who aren't terribly keen on a new hotel being built at Laing O'Rourke's £850m St James Quarter. When it was approved back in 2015, architect Jestico + Whiles said the egg-shaped building wrapped in bronze coils was "free-flowing and bold". Others think it looks like a pile of poo. Quite literally. A change.org petition "Pit Googly Eyes Oan the Jobby" is now up and running in a homage to the poo emoji. "I've never signed a more important petition," remarks one signatory. Seems people in the Scottish capital are thoroughly browned off.
Send any juicy industry gossip to
hansom@building.co.uk