From a moon-obsessed cladding talk to a council publishing some "proper whack" planning decisions, it's been an interesting month. Oh, and Alinea fancy themselves as the Beatles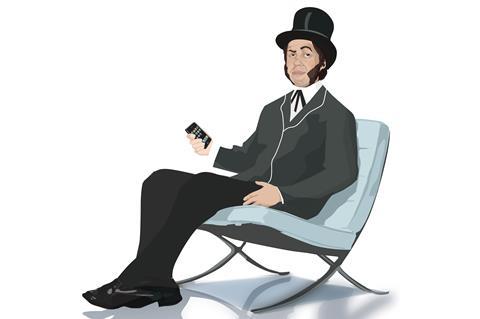 Dark side of the moon
One of my hacks went along to the launch of a new cladding panel at the Gherkin in the City of London recently. Apparently, it has been inspired by the surface of the moon – which might explain the 25-minute presentation from a moon expert which covered everything from lunar eclipses to how it (the moon, that is) is linked to the word "lunacy". My confused hack says he barely learnt anything at all about the cladding or its epic five-year development process. Lunacy.
Just hanging around
What do Peter Rogers and Vanilla Ice have in common? Well, it turns out one of them was hung upside down off a building and the other says he wasn't. Legend says Ice, real name Robert Van Winkle, one-time squeeze of Madonna and the man behind 1990s earworm Ice Ice Baby, was hung upside down off a hotel balcony by music mogul Suge Knight, now serving 28 years in a US prison for killing someone, in order to get him to agree to a copyright deal. "A lie," Ice rather unsportingly later said. No such denials from Rogers, though, who admits it happened to him back in the 1960s when some angry carpenters got hold of him after they didn't get their bonus. "That taught me some lessons pretty bloody quickly," he adds. At least it wasn't the dreaded concrete wellies …
One charity boss was officially notified by the council that her scheme had been rejected as it was 'proper whack'
Comedy of errors
A Kent council is facing a major headache after a junior staff member accidentally published "dummy" decisions on five planning applications while trying to resolve tech issues. One charity boss was officially notified her scheme had been rejected as it was "proper whack", while another was turned down with the comment: "Don't even bother reapplying lol." It was better news for other applicants, with plans to partially demolish a pub given the thumbs-up on the grounds of "Incy. Wincy. Spider". The developers have now been warned they face legal action if they start the projects on the basis of the decisions, despite them being legally binding. Swale council said it would have to shell out £8,000 to reverse them. "To reverse the decision, we must take action against ourselves in the high court," said a council spokesman.
Dust on the line
To the opening of the Northern line extension – at least one new railway in London is up and running – and my hack tells me he was greeted by the sound of an alarm going off at the press junket. An unexpected dust cloud was responsible for the racket. "At least we know they're working," one (alarmed) press officer piped up.
Va-va-groom
McLaren, the contractor, is doing quite well in winning work for F1 teams. Its facility for the Williams team was opened by former prime minister David Cameron (remember him?) a few years back, and it's recently won a scheme for Aston Martin, to build its new HQ next door to the Silverstone circuit in Northamptonshire. But it seems it's a little delicate for some that McLaren shares its marque with the F1 team of the same name. So all the jobs are being carried out by its nom de plume, Verve. A quick Google of Verve and the first thing that crops up is a pet grooming cafe for dogs in – where else? – Notting Hill. Barking.
RICS in good decision shock
The under-fire, to say the least, RICS has made, for some, its first sensible decision all year: hiring a director of reputation. For its many critics, Tim Jotischky has a job on his hands. We wish him well.
Fab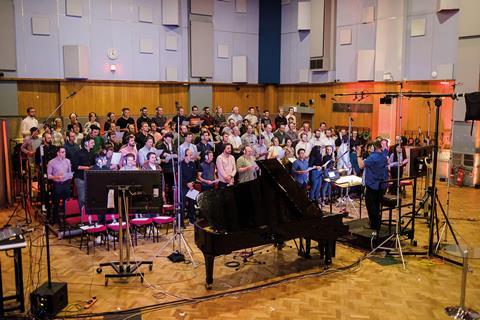 London QS Alinea held its annual conference last month at the Odeon cinema in Leicester Square before the 100-plus team headed off to Abbey Road studios for a singsong. Everyone knows the studios in St John's Wood were made famous by the Beatles, and partner Iain Parker says the get-together was the first non‑professional event at the studios since covid restrictions were lifted. The Alinea version of Come Together is now available on Twitter for anyone tired of the John Lennon one.
Send any juicy industry gossip to Mr Joseph Aloysius Hansom, who founded Building in 1843, at hansom@building.co.uk